What Does a Fine Art Publisher Do?
A fine art publisher is a publishing firm that produces prints, posters, and other fine art products. It may be attached to a gallery or another publishing firm with an interest in books, catalogs, and other fine art references. Such publishers can be found worldwide and offer a range of services to clients including artists, galleries, agents, and corporations with a need for fine art and reproductions. Many maintain websites for convenience and also publish printed catalogs of their work.
At a fine art publisher, technicians can work with originals of fine art to produce credible, high quality reproductions in the form of posters, prints, canvases, and other materials. This can include limited editions as well as pieces that may be signed and numbered by the artist as collectible items. The publisher may store the original files associated with a project to be able to make additional copies on demand, and may maintain a catalog of works available for order by members of the public.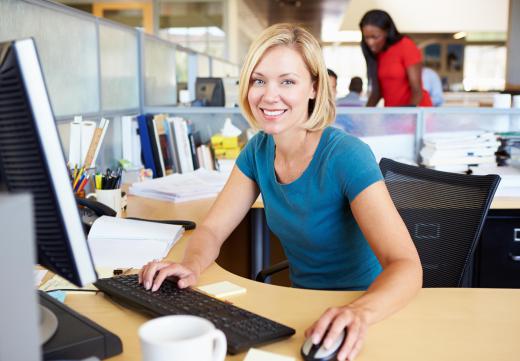 Galleries and publishing houses may use a fine art publisher to distribute reproductions of work created by the artists they represent. In other cases, artists can approach such publishers independently to request their services. They may selectively license rights to allow the publisher to distribute their work, or could retain all rights and just use the fine art publisher as a reproduction service to make pieces for their own sale and distribution.
Some companies focus on specific types or schools of art, such as postmodernist painting or contemporary photography. These firms have a high degree of specialized experience and can produce extremely high quality reproductions with a close attention to detail. Others may reproduce a wide range of products, and may have varying degrees of skill and competency. Artists with concerns about the integrity of reproductions can usually request samples and a client list from a fine art publisher to get an idea of the type of work the company can perform.
Many such companies have a relationship with a distributor who can handle the shipping and transport of their finished reproductions. The distributor can fulfill wholesale as well as retail orders submitted to the publishing company. Order fulfillment time can vary. Some firms maintain stock and can fill orders quickly, while others custom print on demand and may need more time. Extra time is also required for matting, framing, and other services that clients may request with an order.
AS FEATURED ON:
AS FEATURED ON:
By: Monkey Business

Art publishers specialize in taking works of art and successfully translating them to a format which will work for publication.