What does a Food Safety Specialist do?
A food safety specialist spends each day ensuring that food and beverages do not endanger consumers' health. Some food safety professionals are involved in observing the techniques used to grow fruits and vegetables. A majority of food safety specials spend their time observing canning, processing, and packaging at food processing firms to keep mishandled food off the market. Municipal agencies hire food specialists to investigate restaurants for health violations. A food safety specialist may also find work with a regional or national agency inspecting imported food.
Every farm might be visited by a food safety inspector during the growing and harvesting seasons. This inspector can investigate the quality and types of seeds planted in the soil for statistical purposes. An inspector might also be responsible for inspecting fertilizers and pest control methods to keep dangerous chemicals away from crops. A farmer can be instructed to improve crop storage and transportation if these processes do not meet health regulations. This long-term approach to food safety typically results in crops that are safe for consumption.
The typical food processing plant allows food safety specialists to access all of its facilities. A food safety specialist observes the handling of fruits, vegetables, and meats during the packaging process. Specialists look at worker conduct and hygiene to stave off human contamination. An inspector might also review processing and packaging equipment for cleanliness. A final duty of a food safety specialist is to ensure that packaged food matches information on labels.
A food safety specialist might be employed by a municipal government to ensure that local health regulations are enforced. The most common use of a food safety specialist at the local level is for health inspections of restaurants. An inspector observes kitchen and wait staff at a restaurant to find potential sources of contamination. This job also requires a review of food preparation conditions to avoid dropped, mishandled, and expired ingredients. The food inspector must also record refrigerator, freezer, and kitchen temperatures to determine if ingredients are being stored at proper temperatures.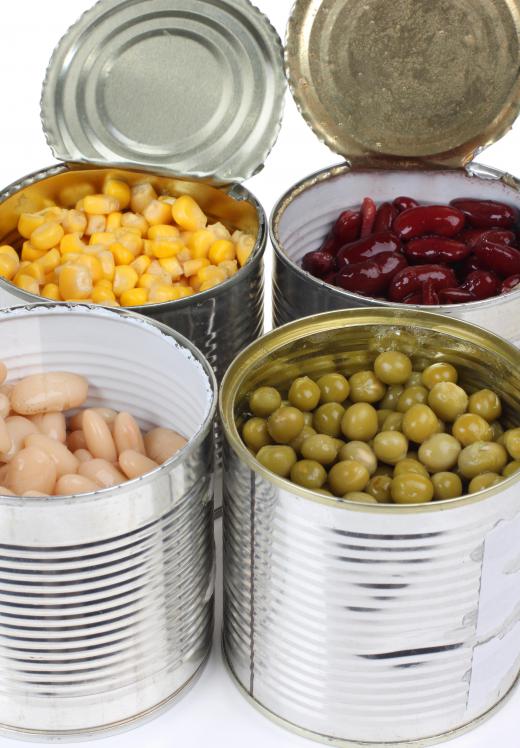 Port authorities and airports work with food safety specialists to protect consumers from tainted food from other countries. An imported food expert is familiar with regulations against certain foods entering the country. This position also requires thorough reviews of shipping manifests to determine if these lists match the contents of crates. The food safety specialist may also investigate expiration dates and notify recipients that they have been given expired food.
AS FEATURED ON:
AS FEATURED ON:
By: ra3rn

Using proper methods to defrost meat is important for food safety.

By: ChantalS

Improperly canned foods can breed bacteria.

By: Николай Григорьев

Food safety specialists make sure canned goods are property sealed.

By: sattriani

Food safety specialists inspect buffets to make sure food is not being left out long enough to spoil.