What Does a Food Sales Representative Do?
A food sales representative acts as a liaison between food producers and retailers. They present products, negotiate contracts, and build relationships to ensure a smooth supply chain. They're crucial in getting your favorite foods onto store shelves. Ever wondered how they handle such a vast variety of products?
A food sales representative is a person who maintains existing accounts and works to expand the customer base of a food supplier. Being successful in this career usually requires someone with extensive culinary knowledge, excellent interpersonal skills and the ability to consistently close sales. While it's possible to obtain a position in this field with only a high school diploma, having a college degree is ideal. Some common job duties include acquiring and maintaining customers, providing product demonstrations, monitoring inventory and producing sales reports.
One of the most important parts of being a food sales representative is acquiring new customers. Essentially, he is in charge of contacting and building rapport with potential customers, such as restaurants, hotels, schools or any other facility that requires a food vendor. It's his job to identify the needs of these establishments and earn their business. Consequently, it's helpful for an individual to have a friendly demeanor and be able to communicate with a variety of customers.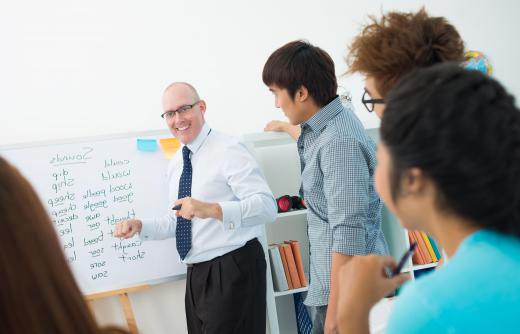 Along with this, he must maintain customer accounts and strive to ensure satisfaction. This may include routinely contacting customers to make sure orders are filled correctly and received on time. It may also involve negotiating product prices and catering to the specific needs of each customer. When discrepancies arise, it's often up to the representative to effectively handle the situation and keep customers happy.
Another part of this career involves providing product demonstrations from time to time. For example, a food sales representative may give out product samples at food industry trade shows. Doing so helps to establish contacts and spread the word of the company that an individual works for. Consequently, he must have in-depth knowledge of the food products his company sells and be able to deliver effective demonstrations.
In many cases, a food sales representative is also responsible for monitoring inventory. This could include checking products to make sure they have been correctly rotated and are fresh. It might also involve counting stock to ensure that there is always enough to complete customer orders. In turn, it's helpful for the representative to have sound mathematical skills and organizational habits.
Additionally, he will usually be in charge of producing sales reports. In order to meet goals and be aware of progress, a food sales representative will often print out daily, weekly and monthly sales reports. These help him and company supervisors to visibly see how well or poorly he is performing, as well as understand trends.
AS FEATURED ON:
AS FEATURED ON:
By: DragonImages

A food sales representative must have excellent interpersonal skills and the ability to consistently close sales.