What Does a Real Estate Sales Representative Do?
A real estate sales representative brokers deals involving residential and commercial real estate. During sales, he or she may represent the interests of either the buyer or seller and in some instances, the same representative may work with both parties involved in the transaction. Few colleges offer degree programs designed to prepare people to work in these roles, although regulatory boards in many nations operate short-term vocational training classes.
When a property owner decides to place a home or commercial site on the market, a real estate sales representative may be asked to assist with the sale process. In such instances, the representative may advise the property owner of a suitable asking price before placing advertisements for the building on real estate web sites and in local journals and newspapers. Some of these individuals also market properties in their own offices in which case fact sheets containing pictures, room descriptions and amenities may be prominently displayed. Typically, prospective buyers are required to submit bids to the real estate sales representative who then liaises with the property owner before accepting or declining these offers.
In many instances, buyers wish to visit properties before finalizing bids and the real estate sales representative has the responsibility for taking people on tours of the listed buildings and land parcels. An individual who is representing the buyer will attempt to draw attention to the most attractive features of a building to drive up the sale price. Laws in most countries prohibit a seller's agent from concealing vital information that could impact the buyer's willingness to submit a bid. Additionally, rules in many areas are designed to prevent these representatives from making false or misleading statements in order to generate sales.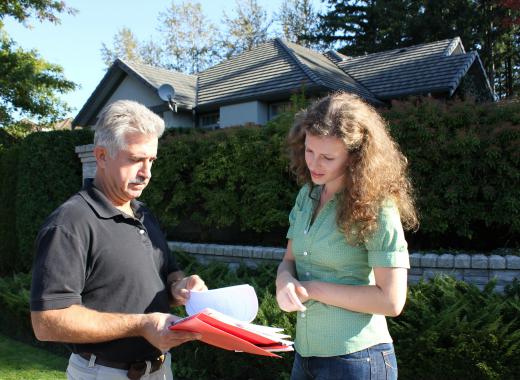 Buyer's agents are real estate sales representatives who try to negotiate down home prices on behalf of prospective buyers. These individuals may take their clients on tours of various properties and submit bids on their client's behalf. While a single person can represent both parties in a sale transaction, many people prefer to use two agents to avoid situations involving real or perceived conflicts of interest.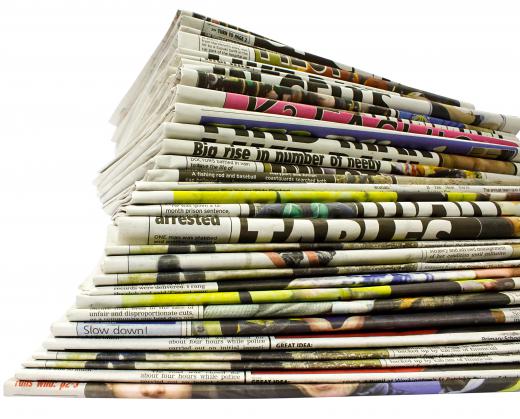 In many areas, real estate sales agents have to attend a series of training classes that culminate in a licensing examination. People must pass the exam before starting work in the real estate business. Thereafter, representatives normally receive their pay in the form of sales based commissions although some of the professionals also charge a retainer fee that is intended to cover their day-to-day costs during the negotiation process.
AS FEATURED ON:
AS FEATURED ON:
By: alexskopje

Real estate sales representatives are trained to do all of the paperwork required to sell property.

By: inga

Real estate representatives meet with both the sellers and the buyers to complete paperwork and make the sale official.

By: stocksolutions

Real estate sales representatives create ads for properties being sold for printing in local newspapers.

By: Andy Dean

Real estate sales representatives looks at what other properties are going for to determine a reasonable sale price.

By: Lisa F. Young

In many areas, real estate sales agents have to pass a series of training classes that culminate in a licensing examination.