What does a Food Service Director do?
Food service directors are management professionals who are responsible for the operation of food preparation facilities, including the quality of the food that is offered at the facility. Sometimes referred to as a food manager, the director position is one of the most demanding of all food service jobs, often requiring long hours and the ability to handle a variety of tasks both in and outside the kitchen. Training in this role can provide the individual with a wide variety of options when it comes to employment, however, such as resorts, luxury hotels, school cafeterias, and even the possibility of opening a private catering service.
While this professional is involved in many different aspects of food preparation and presentation, the core of the process has to do with maintaining adequate supplies for the preparation of meals. The food management process also involves making sure that the equipment used to prepare the food meets local safety standards, and that the kitchen area complies with local health codes. In many instances, the food service director is either charged with the task of hiring and firing kitchen and dining room help, or at least shares the responsibilities with other executives in the business.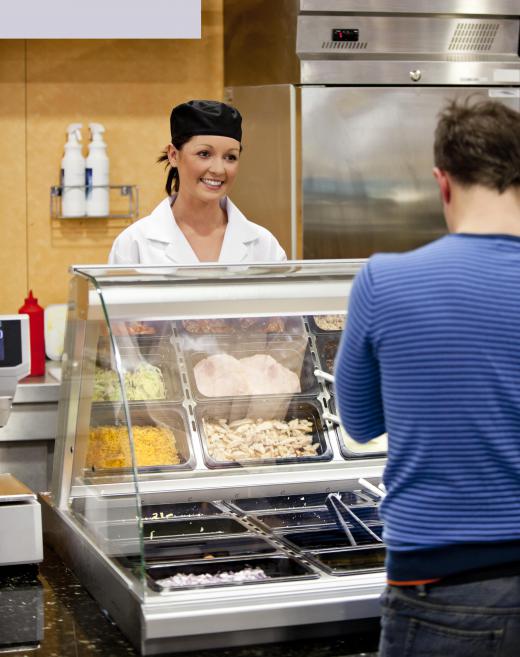 It is not unusual for a food service director to also function much like any manager in any company. This means preparing work schedules for each employee, administering corrective action when necessary and processing payroll information on behalf of everyone on the kitchen and dining room staff. Directors of this type may also involve speaking with potential vendors, placing orders for new equipment or additional food, and overseeing the work of the maintenance staff assigned to the kitchen and dining area.
The food service director is also the troubleshooter, intervening when unusual circumstances create a situation that the staff is unable to deal with effectively. In general, he or she is likely to work in excess of 12 hours each day, and sometimes longer.
When hiring a director of food service, many employers look at both the practical experience and the educational background of each candidate. Larger businesses, such as hotel chains, resorts, and university cafeterias, tend to go with candidates who have some type of formal education in the hospitality industry, such as a two- or four-year degree in food service management. Even smaller businesses, such as local restaurants and high school cafeterias, often prefer candidates with at least some formal training. This is because most institutions that offer hospitality education programs require that students serve an internship before they are eligible for graduation.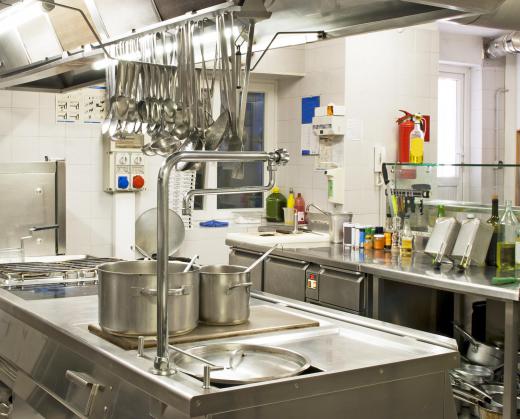 While a person qualified for work as a food service director can choose to work for someone else, there are also other food service careers that he or she can consider. Along with opening his or her own food service consulting business, a qualified director may choose to function as a temporary director, accepted short term assignments from a range of clients. A director may also choose to operate a catering business, focusing on providing services to a wide range of clients or to a niche market in the local community.
AS FEATURED ON:
AS FEATURED ON:
By: WavebreakMediaMicro

A food service director might oversee a cafeteria at a college campus.

By: CandyBox Images

Schools, hospitals and offices need food service directors.

By: atm2003

A food service director makes sure kitchen equipment meets safety standards.

Luxury hotels often hire food service directors.

By: Eric Limon

A catering director may or may not oversee delivery, set-up, and execution of the event.

By: sattriani

Food service directors may work to ensure the quality of food being served in a buffet.