What Does a Freelance Videographer Do?
A freelance videographer is a person who films and edits video footage for projects like television shows, weddings and documentaries. Unlike a videographer who is employed by a company, a freelancer is completely in charge of the projects he takes on. In many cases, a freelance videographer will earn more money from a project than he would if employed by a company, but he has added responsibilities. Some common tasks associated with this position include consulting with clients, setting up equipment, filming footage, editing footage and bidding on projects.
Before a project can begin, it's usually necessary for a freelance videographer to first consult with his client. During this time, he might discuss the specifics of a project, the date, location, payment amount and any other details. It's important for him to have a clear understanding of each project and be aware of the client's expectations. Once a freelance videographer and his client are in agreement, he can plan out the details and obtain all necessary equipment.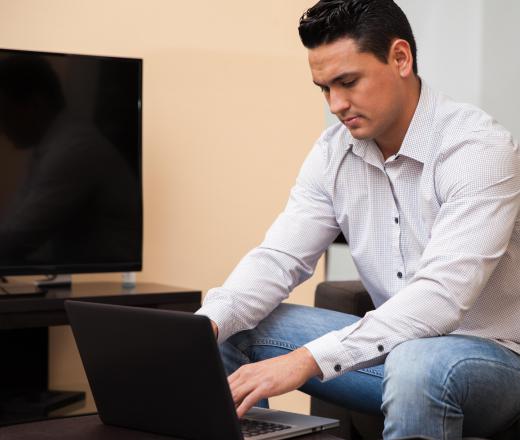 Usually the next stage of an assignment involves setting up equipment. Things like video cameras, microphones and other audio equipment will be needed to successfully record footage. For smaller projects, like a wedding, this may only involve a minimal amount of equipment. On the other hand, larger projects like a documentary may require significantly more equipment. Before filming can commence, it's important for a freelance videographer to make sure that he has all the necessary tools and that everything is working correctly.
Perhaps the most integral part of this job is actually filming footage. This is where an individual will use his equipment to film all of the scenes for a project. In order to produce quality footage, a freelance videographer must have in depth knowledge of all equipment, understand lighting and be familiar with different angles. Otherwise, the quality of a video may be jeopardized.
After all filming has been completed, an individual will usually spend some time editing footage. In most cases, this is done in a computer program where unusable or low quality footage is deleted. After the necessary edits have been made, a freelance videographer can begin the final stage of video production.
In addition, a freelance videographer must continually bid on new projects. Unlike a videographer who works for a company, it's necessary for a freelancer to find his own assignments. Consequently, he may spend a considerable amount of time browsing through videographer job sites, marketing and building his brand.
AS FEATURED ON:
AS FEATURED ON:
By: AntonioDiaz

Freelance videographers are expected to have their own editing software, as well as a professional camera.

By: tomas del amo

Freelance videographers might be hired to capture photos and video of a wedding.

By: Mat Hayward

Videographers may help a couple capture moments that can be used in an engagement announcement.