A mechanic is a skilled professional who inspects, maintains, and repairs various types of machinery, primarily vehicles. They diagnose issues, replace parts, and ensure optimal performance, contributing to our safety and convenience. But how does a mechanic's day-to-day job look like?
Mechanics are trained professionals who deal with the creation, structuring, and maintenance of mechanical equipment. The range of devices that a mechanic may work with include automobiles, trucks, production machinery, and a wide scope of mechanical systems that help to create many of the goods and services that are enjoyed by consumers.
Perhaps the most commonly recognized type of mechanic is the auto mechanic. Auto mechanics may receive their training through an apprenticeship with an experienced car mechanic, or through formal training at a technical or vocational school. In some instances, car mechanics may train for work with a wide variety of vehicles, or specialize in dealing with a limited type of engine. Thus, a mechanic who works with automobiles may choose to focus on working with large road equipment, diesel engines, passenger cars, or trucks.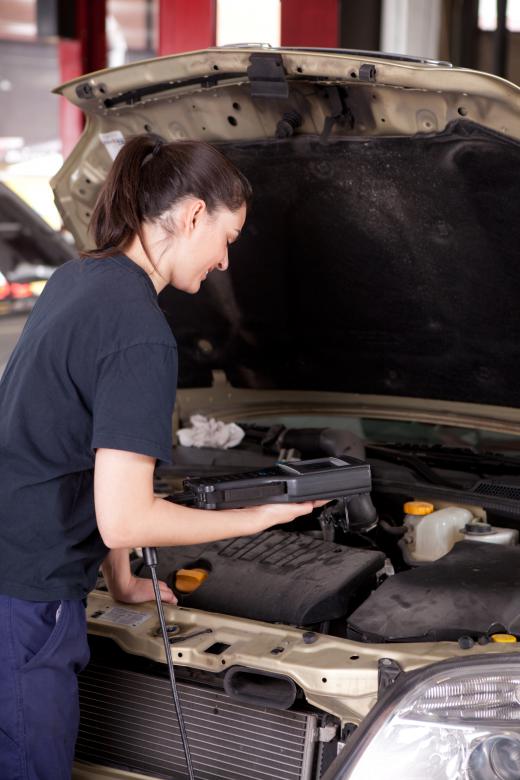 One growing sector of the mechanic profession is working with diesel powered engines. Diesel mechanics have long been in demand in the transportation industry, providing service to long haul truck lines and other companies that handle the moving of products from one location to another. As the demand for diesel powered automobiles for private use has expanded, it is not unusual for at least one diesel mechanic to be associated with a long auto repair facility. Often, the mechanic who is trained to work on diesel engines also can work with engines that are configured to work with unleaded gas as well. A few are also beginning to receive training in the repair of engines that work with alternative fuels as well.
The mechanic usually is associated with a particular auto repair facility, or is an employee of a company that utilizes vehicles in the course of its daily operations. Generally, a mechanic will engage in providing maintenance to the vehicles under his or her charge, as well as making repairs or enhancements when and as necessary. Many mechanics continue to seek education throughout their careers, obtaining certification via training programs offered by manufacturers as well as taking advanced classes offered at local training schools.
AS FEATURED ON:
AS FEATURED ON:
By: Tyler Olson

A mechanic may work for a shop that does tune ups and general maintenance.

By: Tyler Olson

Mechanics may specialize in maintaining specific systems.

By: Andres Rodriguez

Mechanics typically are employed by an auto care facility.

By: Kadmy

Auto mechanics often must have extensive knowledge about specific areas of a vehicle.

By: Željko Radojko

A mechanic may be needed to replace a car's battery.

By: Andres Rodriguez

Mechanics may be asked to explain necessary repairs or services to customers.

By: WimL

A mechanic frequently checks and tops off a vehicle's fluids.

By: Gilles Paire

Mechanics may need specialized training before they can work on semi trucks.

By: Sailorr

Some mechanics receive specialized training and work for airlines.