What does a Medical Assistant do?
Demand for medical assistants continues to grow, especially in the US where the nursing shortage has required many doctor's offices to rely more heavily on medical assistants to perform basic tasks, like first contact with a patient, taking blood pressure or medical histories, and possibly performing some tests like ultrasounds or blood tests. What a medical assistant does may depend upon their qualifications, education, and the needs of a specific medical practice. They often have dual roles, performing both clerical work and working with patients.
The medical assistant may need to have certification or training. Some have associate degrees and others may have completed training programs through vocational colleges or even high schools. Others are not formally educated, but are trained by other office staff. State laws within each state govern the degree of education required for a medical assistant to perform certain tasks such as drawing blood. Additional training or certification may be required for those with the most hands-on contact with patients. Some medical assistants are licensed through the American Association of Medical Assistants, and become certified assistants or CMAs. Licensing may help to yield a larger salary in this frequently underpaid field.
What type of work you do may vary from office to office but a typical list of duties includes the following:
Secretarial work
Contact with insurance companies
Answering phones and making appointments
Ordering supplies
Greeting patients
Pulling and filing patient charts
Calling in or faxing prescriptions
Converting charts to electronic charting
Escorting patients to rooms
Weighing patients
Taking blood pressure
Taking medical histories
Listening or questioning patients on current health issues or the issue of concern for this visit
Assisting doctors with medical procedures
Giving injections or drawing blood
Clarifying doctor's instructions with a patient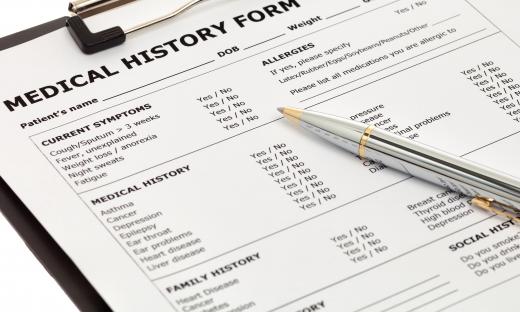 A front office employee may be called a medical assistant, and may not technically be one. They're often gifted secretaries or receptionists, excellent at communicating with people, and good at reading medical documentation. Other times a medical assistant may perform both a share of secretarial work and back office duties. Sometimes doctor's offices do not employ medical assistants but instead choose to employ nurses to perform all back office work.
Since the requirements for medical assisting vary, a patient may not always know the skills and level of training of the medical assistant. Patients should know that neither medical assistants nor nurses, unless they are nurse practitioners, can diagnose problems or prescribe medication. Since you are a paying customer at any doctor's office, you can certainly ask, if you doubt the experience of a medical assistant for a doctor or nurse to perform any type of medical procedure, i.e., removing stitches, swabbing for strep throat, giving injections. This may not endear you to a particular assistant but it's certainly within your rights to ask.
If you'd like to become a medical assistant, and you're still in high school, consider studying general office skills, computer skills, and the sciences, particularly biology, chemistry, and anatomy. Though a necessary part of the medical team, recognize that the financial rewards for this field are not great. As of 2006, the average salary in this field was a scant $21,000 US Dollars (USD) per year. Of course salary varies and depends on experience. Medical assistants who are skilled at office work can end up managing doctor's offices, which usually corresponds to higher pay. Further, training in this field can be a great preliminary step if you're interested in pursuing a career later in nursing or as a physician's assistant.
AS FEATURED ON:
AS FEATURED ON:
By: phasinphoto

Medical assistants are generally responsible for taking patients' medical histories.

By: Lisa F. Young

Some medical assistants also take on secretarial duties.

By: Monkey Business

Patients often meet with a medical assistant prior to meeting with a doctor.

By: hadkhanong

Some medical assistant may draw blood from patients for testing.

By: Monkey Business

Medical assistants are often called upon to take a patient's blood pressure and other vital signs.

By: JohnKwan

Medical assistants may schedule appointments for a busy doctor's office.

By: Cheryl Casey

In some cases, a medical assistant may be tasked with look at a patient's throat, and swabbing for strep infection.