What does a MIS Manager do?
The MIS Manager at an organization is responsible for information systems and must focus on the development, use, and problem solving relating to these databases and networks. This occupation is a part of the Management Information Systems (MIS) department that a company will use to ensure the security and efficiency of its data storage and retrieval. While the main focus of this job is information programs, the manager might be required to perform specialized duties depending upon company size and industry requirements.
One main area that the MIS Manager will oversee is the maintenance and upgrading of computer networks. He will supervise and control all computer applications that relate to company networks and will be responsible for maintaining security through the approval and application of anti-virus programs and firewalls. He may implement routine maintenance himself, or supervise others as they perform this job function.
An MIS Manager also designs, troubleshoots, and upgrades databases. In some organizations, this manager will help the company to purchase and design appropriate databases depending on industry. He will be responsible for routine maintenance of existing programs and will track progress on these databases. Additionally, he may be responsible for correcting problems and providing solutions by applying technical repairs himself or supervising others who are in charge of specific systems.
This type of manager is in charge of all activities related to company computer systems, including budgeting, reporting, planning, and training. He may work with senior management officials to approve and purchase such structures and will often communicate expectations and perform on-site training for other employees within the organization. He is often in charge of maintaining a budget for these types of company purchases, and he will be responsible for evaluating and communicating cost benefits.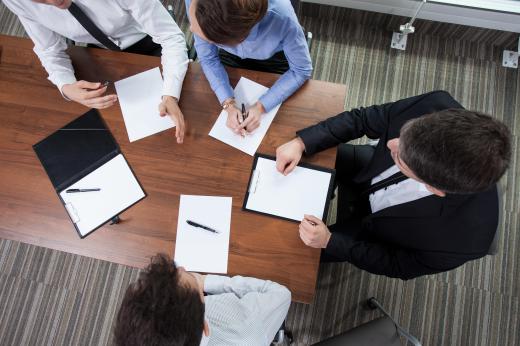 Depending upon the industry and company type, an MIS Manager is often required to work on special projects and supervise others. An MIS Manager may be consulted on specific projects and will act as a project manager to a degree. He may help the project team develop strategies for using existing systems, or he may assist in the development or purchasing of network and database applications that will fit the project requirements. The MIS Manager is usually in charge of training all employees that use, analyze, or repair networks and databases within the company. In some cases, this manager will train internal employees on proper usage and troubleshooting and may also manage a team of independent consultants who assist with repair and upgrades.
AS FEATURED ON:
AS FEATURED ON:
By: Monkey Business

An MIS Manager is responsible for the maintenance and upgrading of computer networks.

By: George Dolgikh

An MIS Manager is responsible for activities related to company computer systems, including budgeting.

By: Photographee.eu

An MIS manager may work with senior management to establish a budget related to a company's computer systems.