What does a Park Manager do?
A park manager is a professional who oversees the operations of a regional or local park, a public recreational area, a wildlife preserve, or a similar facility. He or she is generally responsible for the day-to-day activities of the park, as well as for its long-term functions. Some typical North American park manager duties include participating in project planning and managing budget issues. In addition, he or she usually hires and supervises other park rangers, administrative employees, and volunteers. He or she typically has a background in natural resource management or recreation, as well as previous park experience.
Park managers generally see to it that their facilities are properly maintained. This can include supervising both outdoor and indoor areas. Outdoor areas might include campgrounds, bodies of water for boating and other recreation, and any other natural attractions that are visited by the public. Promoting visitor safety and enjoyment are also typically important aspects of their job descriptions. The manager might also supervise indoor, administrative activities. Many public recreational areas have gift shops, for example. The park manager might order supplies and merchandise, in addition to hiring outside vendors or contractors.
Often, a park manager also works to ensure customer satisfaction. One way this individual can gather such information is by conducting patron surveys. He or she then meets with the employees under his or her supervision to review the results and plans strategies for meeting customers' needs. Another typical job duty might be to try to raise funds for the facility by applying for government funding, writing grant proposals, and appealing to private donors. The manager might also act as an official representative of his or her organization. He or she is usually expected to forge cooperative relationships with other organizations, such as local chambers of commerce.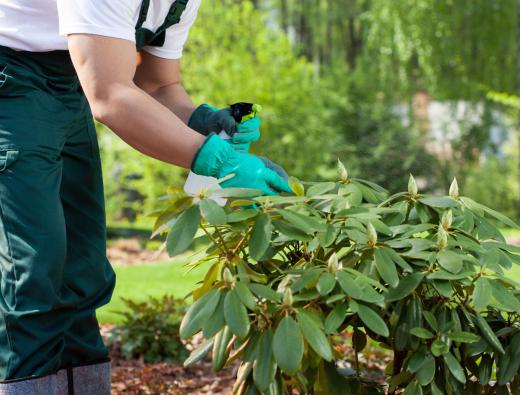 A college degree is generally preferred for park manager jobs. Successful candidates usually have a bachelor's degree in a field such as parks and recreation administration, natural resources management, or biology. Relevant professional experience may include previous work at a park or museum. Such managers might also have completed training at a park ranger institute.
Once they are employed as park managers, some people participate in ranger training programs. For example, the U.S. has a national ranger academy that offers instruction to park managers and rangers on law enforcement matters. If necessary, these professionals can then make arrests and carry weapons in order to protect their facilities. Park manager job opportunities and responsibilities usually vary depending on the geographic location and the type of facility.
AS FEATURED ON:
AS FEATURED ON:
By: Stephen Coburn

Park rangers are typically overseen by a park manager.

By: Photographee.eu

Park managers ensure that grounds are maintained by staff.