What does a Shipping Consultant do?
Shipping is an important yet complicated business. Companies and consumers depend on the shipping industry to carry and deliver goods, and to maintain trade relations among countries. The high cost of shipping combined with the difficulties of maritime trade create the need for shipping consultants.
The role of a shipping consultant involves working with clients, which can be either individuals, groups, or large companies, and helping them ship their items. It might sound simple enough, however consultants have to be well versed in laws and regulations regarding transporting goods. These laws can be local, state, provincial, or even international laws, and can be complicated depending upon what is being shipped and where it is being shipped to.
A typical shipping consultant will work with a team of experts to ensure that they meet the needs of their clients. This is especially true when dealing with maritime law, as well as very large shipping deals. Furthermore, a shipping consultant is skilled in areas such as budget planning and analyzing costs and savings.
Clients of shipping consultants are not just individuals or companies. Lawyers and legal advisers, as well as government departments often confer with a shipping consultant to make sure that all regulations are being met in certain situations. For more complicated shipping needs a consultant might need to meet with a logistics expert. Other clients that meet with shipping consultants include insurance companies and financiers, who have a vested interest in what and how a shipping deal will take place.
There are no specific education requirements to work as a shipping consultant. Because consultants deal with different types of people, from various cultures and backgrounds, it is helpful to have an understanding of different cultures and customs. There is always the possibility that a consultant will need to communicate in a language other than his or her native language, therefore being bilingual or multilingual is often very helpful. Given the strict and often rigid requirements of international shipping, it is also helpful to have a background in law or international relations.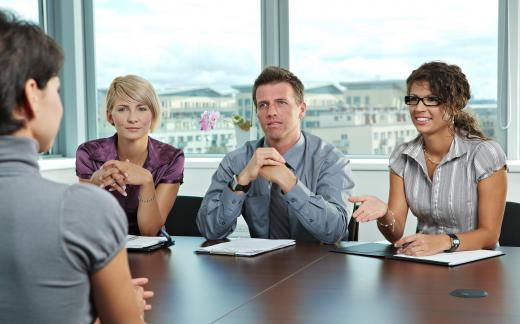 Though most shipping consultants work for private companies, the U.S. Postal Service has been dabbling in the business of shipping consultation. The USPS provides similar services as most regular, privately owned shipping consultation companies. Prices have remained competitive as there has been, and will continue to be, a need for consultancy services.
A career as a shipping consultant can provide the opportunity to travel as well as work with people from different cultural backgrounds. The job can also be done remotely, and communication can take place using technology as a tool. Experience as a shipping consultant can lead to other opportunities for individuals and groups, such as the start-up of a shipping consultant business.
AS FEATURED ON:
AS FEATURED ON:
By: gwen0

A shipping consultant might advise a transportation company on the laws that regulate offloading cargo from a ship to an intermodal terminal.

By: Claudio Divizia

A shipping consultant should be well-versed in the rules of international shipping.

By: nyul

A typical shipping consultant will work with a team of experts to ensure that they meet the needs of their clients.

By: Klaus Eppele

Shipping consultants may give businesses tips for preventing goods from being damaged during transit.