What is a Shipping Clerk?
A shipping clerk is the person in charge of processing outgoing shipments in a distribution or shipping and receiving department. These may consist of packages, parcels, crates or pallets. In some companies, the shipping and receiving clerk may be the same person. He may work alone or as part of a team in a small or large business environment.
Attention to detail is an important part of a shipping clerk's job. He is normally required to record all pertinent information for each package shipped. This data generally includes tracking information, weight, dimensions and special notations regarding fragility, hazardous materials or unpacking instructions.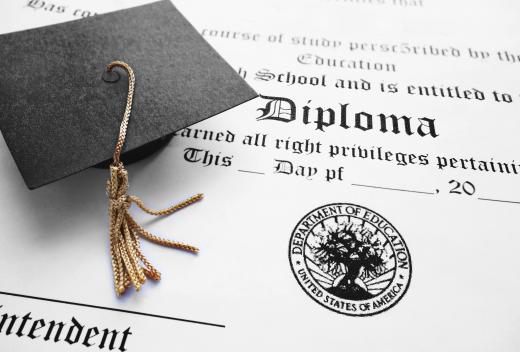 Once the package's content is recorded, the clerk normally compares the information to an invoice, purchase order or bill of lading. If the contents and documentation are correct, he typically arranges the shipment. Considering policies and procedures, the package's destination and the speed of shipment desired, he often chooses the right shipping company for the job.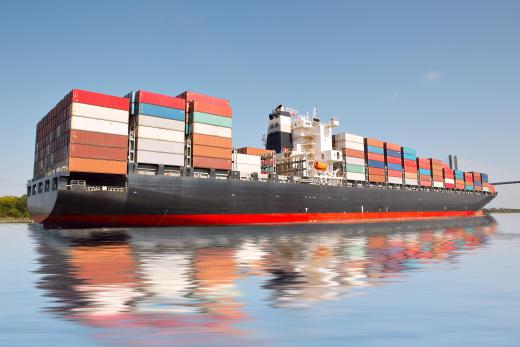 Depending on the size, contents and shipping method, a shipping clerk often determines the best packaging options. He normally uses standard boxes and packing material to prepare shipments. If the shipment is a unique size or shape, he may be required to custom build a crate or container for it. The security and safety of the package contents is traditionally assured with protective packing materials to prevent breakage and damage. Clearly written shipping labels are customarily affixed to the packages, along with special handling instructions.
If the wrong shipment is received by the recipient or if the merchandise is damaged, a shipping clerk is generally expected to facilitate its return to his company. This process regularly includes filling out the necessary paperwork that guarantees the receiving company will not be charged for the items. Proof of delivery of the returned goods is customarily verified by a person in this position.
The shipping area of a company is typically maintained by a shipping clerk. He is generally expected to keep the inventory of shipping materials at the appropriate levels. Maintaining good communications with all company departments is usually necessary to keep operations running smoothly. A good rapport with shipping companies generally increases the efficiency of the clerk.
If the company for which he works ships large or bulky items, the shipping clerk may be required to operate warehouse equipment, such as forklifts, pallet jacks, dollies or hand trucks. He may load packages onto loading docks, freight cars, shipping containers or trucks. If the shipment does not comply with the transportation company guidelines, the clerk may be required to repackage or relabel certain items.
A high school diploma or equivalent is normally required for this position. Good computer skills are a plus. Being physically fit is often a requirement, as the job often entails moving and lifting packages. Most shipping clerks are traditionally trained by shipping, receiving or traffic supervisors.
AS FEATURED ON:
AS FEATURED ON:
By: zimmytws

A high school diploma or equivalent is normally required to be a shipping clerk.

By: Nickolay Khoroshkov

A shipping clerk might oversee the loading of shipping containers.

By: tanawatpontchour

A shipping clerk may have to build a custom-sized crate if a shipment is a unique size.

By: Klaus Eppele

Shipping clerks make sure items are not damaged prior to leaving the seller's facility.

By: corepics

A shipping clerk may compare the goods against the documentation showing what should be present.

By: Tyler Olson

Shipping clerks thoroughly check packages against the original order forms to ensure the accuracy of the delivery.

By: Lagui

A shipping clerk may be required to operate pallet jacks.