What Does a Store Team Leader Do?
In larger retail stores, management is often structured in such a way to provide additional responsibility and supervisory duties to individuals known as team leaders. A store team leader will often be responsible for running a specific department or even a whole shift of employees, and can have different duties depending on the nature of the store and the number of other employees that work there. This is a good opportunity for individuals who want to build a career in retail to gain management experience and practice supervising other employees; working as a store team leader often provides opportunities for promotions when more upper-level managerial positions open up.
Individuals who choose to become a store team leader, or who are asked to by a manager, will usually have worked their way up from a more entry-level position, such as a cashier or someone working in floor sales. This person may then become a head cashier or other type of supervisor, responsible for managing his or her peers. This is generally the first step in becoming a store team leader. In some retail environments, there is no difference between someone working as a head cashier and someone working as a team leader.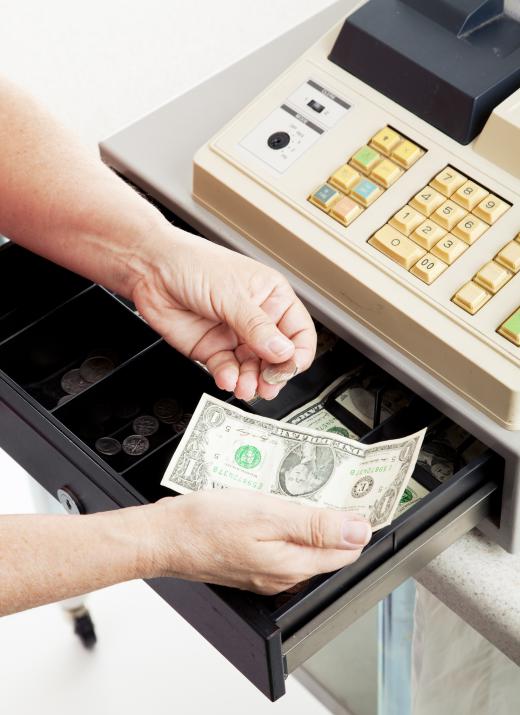 Typically, however, team leaders are more similar to department managers. This person might be responsible for maintaining a specific department in the store, which may include everything from creating the schedule, to ensuring that the shelves are properly stocked and placing orders for new merchandise. This person will generally also be responsible for providing motivation, encouragement, and direction to employees, and ensuring that they are following store policies and feeling positively about the corporate culture. In some cases, a store team leader might even be the person who hires and fires employees in the department, though more often this will usually require approval from a supervisor.
A store team leader will also often need to prepare regular reports to share with upper management and the other department managers in the store at regular meetings. He or she will typically have goals to meet, regarding things such as sales quotas or hours worked by employees in the department. For individuals interested in becoming store team leaders, many stores provide specific training programs for this position, and will offer this opportunity to entry level employees who are excelling in their positions. This is beneficial to the employee as well as the store, which then gets to groom employees to be the specific type of manager desired.
AS FEATURED ON:
AS FEATURED ON:
By: Lisa F. Young

Many team leaders start out as cashiers.

By: drubig-photo

Good leaders can inspire their team through all types of situations and challenges.

By: Kadmy

Team leaders work to improve customer experience.