What Does a Wiring Technician Do?
A wiring technician is a person who runs wires and deals with electrical systems of various industrial or business machines, such as computer networks, heavy machinery, or even some types of vehicles. He or she will be responsible for installing electrical systems, maintaining them, repairing them, or even replacing them entirely. Troubleshooting is a major component of the wiring technician's job, and he or she will need to work with specialized equipment to diagnose failures in an electrical system. The tech will also need to be able to read wiring schematics accurately to ensure he or she can work with a particular wiring system.
A high school diploma will be often necessary in order to become a wiring technician, and while a college degree is not always necessary, it can increase a person's chances of finding a job. Most wiring technician positions require a professional certificate instead, which can be earned at a community college or technical college. The certificate program will teach the potential wiring technician all the skills necessary to be successful in the field, and once the program is complete, the student will have earned a professional certificate that qualifies him or her for a job.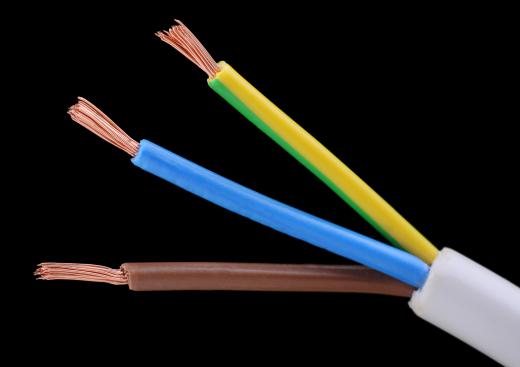 The wiring technician may work for a specific company, or he or she may work as a contractor who attends to several businesses on a freelance or contract basis. If the tech works for a specific company, it is likely that he or she will maintain machines within a factory or warehouse, tend to computer systems, and perform any other tasks pertaining to wiring or electrical systems within a facility. Some companies have numerous facilities, and the wiring technician may need to travel to each location in order to address wiring issues.
If the tech works on a contract basis, he or she will work for several companies that require wiring services. This usually means the tech will travel from location to location, often working at several locations in a single day. In some cases, the tech may sign a service contract that means he or she will tend to systems on a regular basis at a particular company. In other cases, the tech may be called on an incident basis to tend to specific issues with a wiring system. The tech may work for a company that works in this manner, or he or she may run his or her own business.
AS FEATURED ON:
AS FEATURED ON:
By: quayside

A wiring technician installs wires and troubleshoots and fixes electrical systems in machinery and other electrical systems.

By: rlat

A wiring technician may use a network cable tester to troubleshoot issues with computer networks.