What does an Acute Care Nurse do?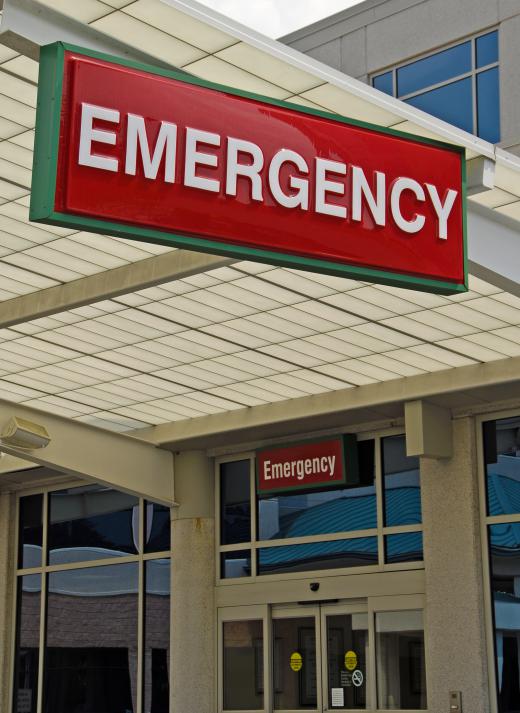 The duties of an acute care nurse are similar to those of a doctor in many cases. An acute care nurse practitioner (ACNP) has a master's degree in nursing and gives much of the same primary care to patients as a doctor does, within limits. When his or her limit of skills and knowledge in acute care surgery is reached, a physician completes the operation.
Acute care is short term medical treatment that takes place in a hospital on an in-patient or out-patient basis. In-patient hospital care refers to patients staying at least overnight, while out-patients have appointments at hospitals for day surgery only and return home after. Acute care patients need medical services that can't be performed in a doctor's office. An acute care nurse treats patients in hospital emergency rooms, rehabilitation units, or mental health centers.
This type of nurse gives patients physical exams and orders diagnostic tests. He or she supervises the testing staff and interprets test results. Nurses make diagnoses and discuss conditions and treatment options with patients. They may be involved in patient instruction modules or teach medical interns at teaching hospitals.
ACNP duties at teaching hospitals tend to be quite extensive due to the advanced levels of nursing associated with this credential. A nurse often conducts research in the teaching hospital setting as well as providing full time leadership. He or she also often leads both research teams and patient care procedures.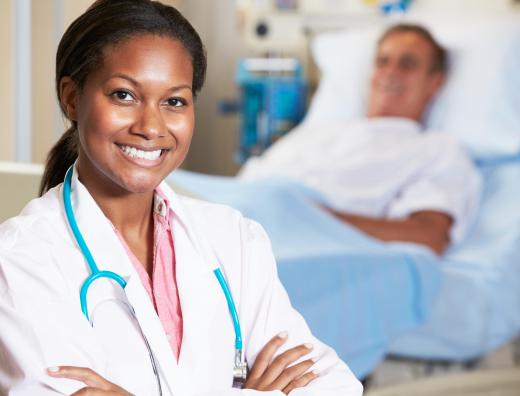 Helping patients manage their symptoms, as well as their overall medical situation, is a main duty of an ACNP. Acute care nurses prescribe medicine and instruct patients in their use. They monitor patients' progress and direct them to community physical or mental health programs when appropriate. Nurses can prescribe a course of treatment and do follow up care; a doctor may complete some treatments, however, such as complex surgical procedures.
A general surgery acute care nurse practitioner assists surgeons, using his or her knowledge of the particular surgery to plan the appropriate patient care. A pain management ACNP may assist anesthesiologists as well as prescribe pain-relieving medication for patients.
Many ACNPs first work as a registered nurse (RN) before achieving a graduate degree and acute care certification. Some nurse practitioners work on earning their bachelor's and master's degrees in nursing at the same time. Due to their high level of training and knowledge, ACNP salaries are usually much higher than those of other types of nurse.
By: EyeMark

Emergency departments employ acute care nurses.

By: Gennadiy Poznyakov

An acute care nurse might assist during surgery.

By: michaeljung

Acute care nurses work closely with doctors and other medical professionals.

By: Monkey Business

Some acute care nurses are nurse practitioners who can order diagnostic tests and prescribe medications.

By: michaeljung

An acute care nurse can monitor a patient's progress and prescribe a course of treatment.