What does an Attendance Officer do?
An Attendance Officer ensures students comply with compulsory education laws. They monitor attendance records, identify habitual absences, and work with families and school staff to address issues. They play a crucial role in promoting educational success. But how do they handle chronic absenteeism? Let's delve deeper.
An attendance officer is a school representative who is tasked with investigating cases of prolonged student absences. Attendance officers enforce compulsory attendance laws and monitor the health and welfare of students assigned to their schools or districts. An attendance officer may be hired by an individual campus or by a school district, depending on how the schools in a given area are run. Someone with experience in attendance officer positions can usually find work in any school district.
Periodic absences are not a cause for concern because students may be ill, taking trips with the parents, or engaging in other activities which compel an absence from school, although the district usually requires that the absence be excused with a letter or note which provides information about why a student is not in school. However, if a student misses numerous days of school and no arrangements have been made to compensate for the absence, the attendance officer becomes involved. Students who miss extended periods of school may be violating the law.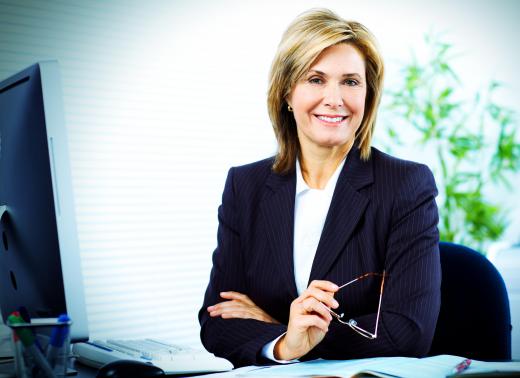 Attendance officers investigate to find out why students are not going to school and whether or not their parents are aware. If the parents are aware, the attendance officer determines whether or not the absence is legal. For example, if parents decide to homeschool their children and the district records are not updated, the students appear absent but are in fact being educated at home, and thus the absence is perfectly legal.
If an attendance officer identifies a health or safety situation which is making it difficult for a student to attend school, child welfare representatives may be brought in. Attendance officers also look for issues such as juvenile delinquency or abuse which might be contributing to school absences. Attendance officers can provide students with counseling and other support such as referrals to tutoring which helps them get in school and stay on track.
The goal of an attendance officer is to make sure that all children are receiving an education as mandated by the government and to identify situations which imperil child health and safety so that appropriate steps can be taken. Attendance officers are also involved with students who have discipline problems, including students who are skipping school without the knowledge of their parents. Like other employees of the school district, attendance officers usually have access to pension plans and other benefits and can turn their jobs into lifelong careers.
AS FEATURED ON:
AS FEATURED ON:
By: Kurhan

An attendance officer is a school representative who is tasked with investigating cases of prolonged student absences.

By: sepy

An attendance officer may provide students with tutoring referrals to help them stay on track in school.

By: emde71

Missing school frequently may lead to feelings of isolation and depression in children and teens.