What Does an Evolutionary Biologist Do?
An evolutionary biologist is someone who studies the patterns of ancestry and descent among species within Earth's tree of life. He or she is concerned with the origin, extinction, diversity and change of species through time. An evolutionary biologist uses a multitude of techniques in science to understand how organisms have descended from a common ancestor.
Evolution was traditionally studied by evolutionary biologists at the organismal scale. This large-scale approach focuses on significant changes in species across time or space. The study of ancestry and descent within the fossil record is an example of changes through time. Perhaps the most famous example of changes across space is the variation among finches in the Galapagos Islands, which was noticed and popularized by Charles Darwin.
During a revolution in molecular biology and genetics, evolutionary biologists began studying small-scale evolution. An evolutionary biologist can now track changes in genetics from one generation to the next in the laboratory. Using test subjects with short lifespans, such as fruit flies or bacteria, a biologist can watch the processes of small-scale evolution play out in the laboratory.
Both small-scale and large-scale evolutionary biology is interdisciplinary in nature. An evolutionary biologist usually specializes in one field but also will cross-train in areas such as organismal biology, molecular biology, genetics or developmental biology. Fields such as geology, anthropology and computer science are also relevant. The science of evolutionary biology can be based in the laboratory or out in the field, or it might be a combination of both.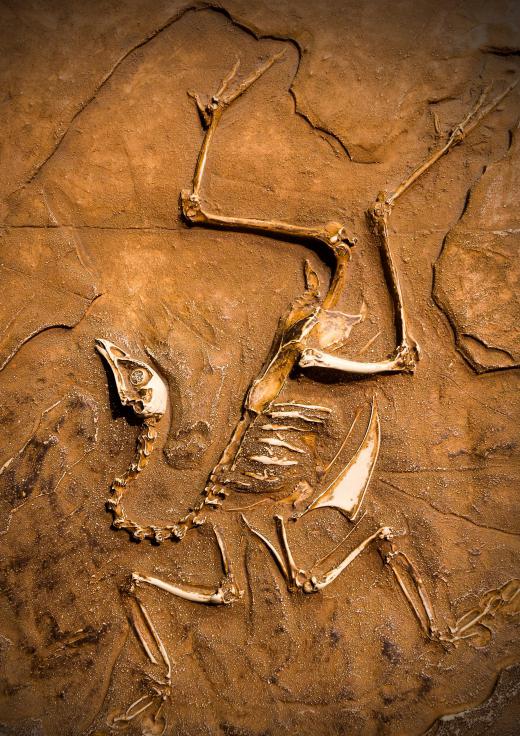 Evolutionary biology was a maturing field of study as of 2011, but many fundamental and exciting questions were still being studied. For example, evolutionary biologists have tried to understand how large-scale and small-scale evolutionary processes fit together. They have tried to learn how and when genetic changes occur and result in successful adaptation. Paleobiologists have tried to unravel the time line of species origins and extinctions from the fossil record. Evolutionary theorists have tried to discover what forces and drives evolution, from natural selection to sexual selection, from random genetic drift to environmental catastrophe.
Most evolutionary biologists work within academia and are affiliated with a college or university. Their day-to-day work therefore is a combination of research and teaching. Some evolutionary biologists work in industry or with private or government research institutes. There also are many individuals who have basic academic training in evolutionary biology and who go on to work in related careers. such as science writing, education or conservation.
AS FEATURED ON:
AS FEATURED ON:
Evolutionary biologists often use fruit flies to study genetics.

By: nickolae

Charles Darwin, one of the first evolutionary theorists.

By: Bastos

An evolutionary biologist might look into the forces that led some dinosaur lineages to evolve into modern birds.