What does an HR Officer do?
The primary role of the HR officer is to provide support to supervisors and management surrounding human resources issues. A human resources (HR) officer works in the human resources department of a medium to large company. He or she is typically responsible for assisting the human resources manager with operational activities, recruitment, orientation, data management, and support.
The human resources department has two client groups: management and employees. Both groups have specific needs that must be met to ensure the smooth operation of the business. For example, employees need information about tax forms, benefits, policy, employment law, and other issues. Supervisors need information on dealing with difficult situations, discipline, sick leaves, and other items that impact their department.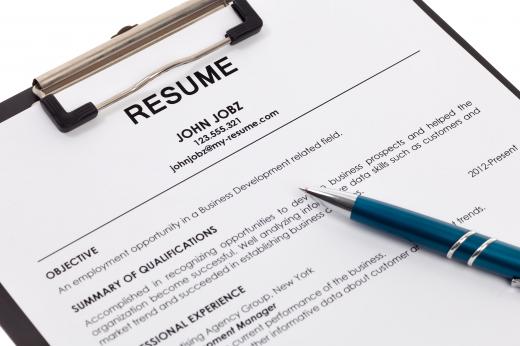 Operational tasks typically completed by an HR office include posting job descriptions, reviewing resumes, assisting with interviewing applicants, and sending follow-up letters to applicants. All HR officers must be trained on company policy, employment standards, and operational guidelines. An important part of this role is providing advice to staff and supervisors on policy, rules, and business practices.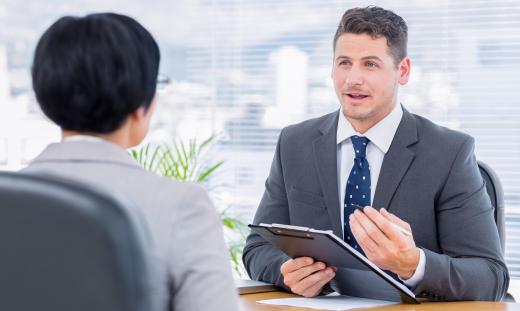 In many firms the HR office is responsible for providing orientation sessions to new staff, informing them about policy, organizational structure, workplace code of conduct, and other relevant information. These sessions are sometimes organized together with the benefit information session or staff training. Working together with other departments, coordinating services, and presentation skills are all important in this job.
People who enjoy working with others, are focused on the details, and can work in a deadline-oriented environment report the greatest satisfaction as an HR officer. The role of HR officer is one of central communicator. They are responsible for staying current with government legislation, procedures, and requirements.
Compliance with company policy, government rules, and employment law is part of the HR officer's responsibility. He or she must stay current, reviewing both proposed and approved changes. The fines for non-compliance are very high, both in terms of dollar amounts and in employee satisfaction.
A career as an HR officer requires dedication to continuing education. The rules and regulations are constantly changing, and it is necessary to invest time and effort to stay current. Career advancement in this field typically requires further education in management or certification as a human resources specialist. This career is becoming more technology driven, as almost all companies have moved to computerized human resources and recruitment management systems.
AS FEATURED ON:
AS FEATURED ON:
By: phasinphoto

One responsibility of an HR officer is to review resumes of potential job candidates.

By: WavebreakmediaMicro

HR officers will interview potential job candidates.

By: Karen Roach

HR officers typically deal with employee paperwork needs like tax forms, benefits, policy, employment law, and other forms.

By: Minerva Studio

HR officers track employee absenteeism.

By: milanmarkovic78

A human resources officer may conduct group interviews to determine which candidates should be evaluated further.