What Does an Integration Architect Do?
An Integration Architect is a tech maestro, harmonizing disparate systems within a business. They design, implement, and oversee data communication systems, ensuring seamless interaction between various software applications. Their work is pivotal in enhancing operational efficiency. Curious about how they could transform your business operations?
Computer architects are system engineers who design and build advanced computer systems. An integration architect is a type of architect who knows how to integrate multiple types of computer components and software. He has a specialized training that typically requires years of engineering experience. Software integration skills are required at large organizations that use several types of computers and software for the core business.
Software integration is a common practice is most companies today because of the abundance of small computer devices and many modular software components. Most companies use different software tools for specific business operations, so system integration is used create a cohesive technological view for the company. The integration architect is a lead designer who builds this cohesive model and strategy.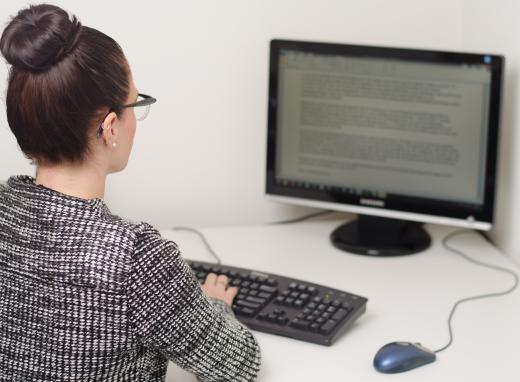 An Internet-based sales tracking tool is a good example of a software product that is normally integrated into a business. These types of tools help companies define potential leads and track tips for potential new clients. Most sales-tracking software is proprietary and requires an integration architect to determine how to integrate the software into the suite of applications used by the company.
An integration architect is also used on enterprise data warehousing projects. These projects require systems experts who understand how to pull diverse data into an enterprise-reporting tool. This type of architect can only compile the data through special integration techniques.
Software integration requires broad skills and knowledge of many types of computer appliances. The integration architect is responsible for building an enterprise strategy that can be used throughout a company. These types of integration projects are typically seen in large sales organizations that have disparate systems all around the world.
An integration architect knows how to combine multiple software products to fulfill complex business requirements. He understands the nuances of graphical software tools, reporting software and database software.
Microsoft Office® products are some of the most popular business software tools. An integration architect typically understands how to program Microsoft Office® applications. These tools can be combined with other software programs to make an cohesive suite of business applications for a company.
Service oriented architecture is another architecture technique that integrates different software components. This framework uses small agile components that share interfaces using extensible markup language (XML), which is easier to understand than most programming languages. Integration architects understand how to use SOA techniques to solve integration problems for a business.
AS FEATURED ON:
AS FEATURED ON:
By: nielshariot

An integration architect is a type of architect who knows how to integrate multiple types of computer components and software.