What does an Operations Clerk do?
An operations clerk typically works in the operations department under direct supervision. The main role of this type of position is to provide administrative support for an entire operations team, an operations manager or an executive team member, depending on the company's needs and setup. Operations clerks are found in a wide variety of industries and fields. Some people consider this position to be an executive secretary role.
Operations clerks have many roles and responsibilities in their daily duties. For example, some clerks focus primarily on administrative tasks such as answering phones, taking messages, typing reports and emails, greeting clients and scheduling appointments for the entire operations team or an operations executive. Others are responsible for organizing department meetings, events and outings, as well as some light accounting duties. The main goal for most operations clerks is ensuring that daily operations and procedures run smoothly in the company.
Most companies employ operations clerks. Industrial and manufacturing companies need them to support and assist top executives and management team members. They also are found in financial institutions, hotels, hospitals, educational institutions, government entities and marketing corporations. Some of them work behind the scenes, and others are the middlemen between the top executives and the rest of the company staff.
The operations clerk job typically requires being on call around the clock, which usually includes overtime. This person must be accessible to the operations executive at all times for last-minute emergencies or pressing issues. Some operations clerks even travel with their executives, and others stay behind in an authoritative role while the executive is away.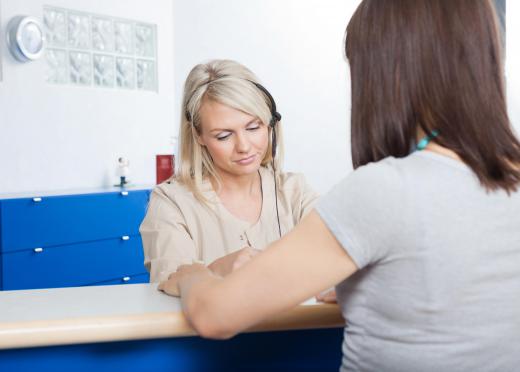 Many operations clerk jobs require only a high school diploma or equivalent and basic computer knowledge. Most of these professionals, however, have several years of experience in other administrative or support roles, such as receptionist or administrative assistant. Most companies require the operations clerk to have specific experience and a professional background in the actual industry. Along with the hard skill sets and experience, these types of clerks must have strong interpersonal, organizational and communication skills. They must have professional attitudes, strong work ethics and be responsible.
Operations clerks are found on many career levels. Some are just starting off in the workforce and take on more of an administrative assistant role. Others have decades of experience and are thought of as the executive's confidante and personal assistant. The pay range for this position ranges from entry-level pay to six-figure annual salaries.
AS FEATURED ON:
AS FEATURED ON:
By: Stephen Coburn

Operations clerks often work in an administrative capacity.

By: JohnKwan

Operations clerks may be responsible for maintaining a schedule.

By: Tyler Olson

Some operations clerks serve as the link between the executives and customers.

By: sneksy13

An operations clerk may be responsible for organizing events and outings.