What is a Food Safety Manager?
A food safety manager is responsible for ensuring that the food prepared under his or her management is safe for human or animal consumption. Food safety is essential to prevent outbreaks of foodborne diseases. Lack of food safety can compromise public health, endanger consumers and cause enormous amounts of business losses.
In the food industry, food is prepared and processed in a variety of stages. To give an example, a vegetable is grown, then picked and sent to market, purchased and stored, chopped and cooked, and finally served to a customer. Now the food can be contaminated in any one of these stages.
Food contamination can happen due to several different reasons. It may be caused by the use of hazardous chemicals, by a lack of hygiene, due to poor storage facilities and due to the presence of pests. A manager must be aware of different potential food hazards and must take sufficient care to mitigate these.
The food safety professional must be knowledgeable about the cleanliness standards to be followed and the required temperatures for optimum storage. He or she must know the measures to be taken to prevent bacteria, virus and fungi from spoiling food. It is important to take steps to prevent pests like rats from infesting food preparation areas.
Given the complexity of the food making chain, the food safety manager must first study all the details involved. He or she must work out all the precautionary steps for safe food handling. It is important to implement a workable food safety management system.
It is the food safety manager's responsibility to make the food safety policies known to the different people and organizations involved in the food production process. The manager must then maintain a constant vigil to make certain that the policies are actually followed in the day to day operations. The food safety management system must also be regularly overhauled to keep it functioning smoothly.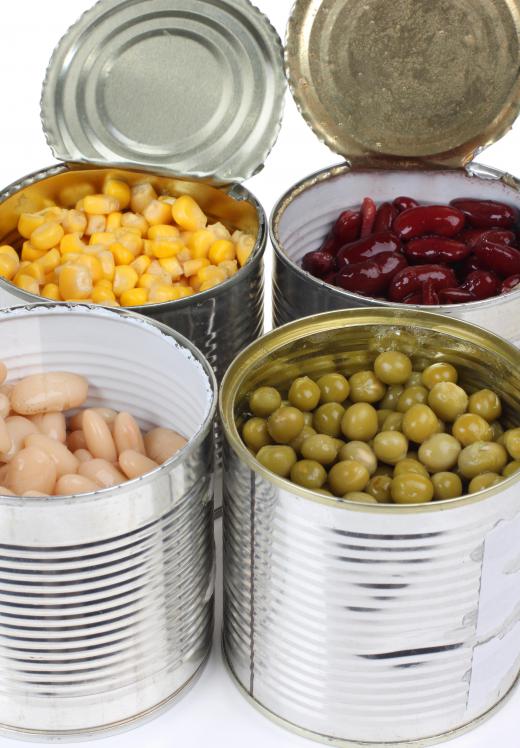 A food safety professional may have an educational background in food technology. He or she may have work experience as a chef, a cook, a kitchen manager or a restaurant manager. To qualify as a food safety manager, it is necessary to undergo food safety training. Candidates can take a food safety certification course and pass a written Certified Food Safety Manager examination.
The food safety course, in the USA, is developed and maintained by the National Registry of Food Safety Professionals. The American National Standards Institute gives the accreditation for the Certified Food Safety Manager examination. A food safety certification from this institute is internationally valid.
AS FEATURED ON:
AS FEATURED ON:
By: ra3rn

Using proper methods to defrost meat is important for food safety.

By: Ilia Shcherbakov

Rats and other vermin must be kept out of food preparation areas.

By: Николай Григорьев

Making sure canned goods are properly sealed is an important part of food safety.

By: sattriani

Food safety managers make sure food offered in a buffet meet certain temperature requirements.