What is a Hotel Desk Clerk?
A hotel desk clerk is typically one who works at the front desk of an establishment such as an inn, hotel, motel, or resort. The clerk is primarily responsible for checking guests into and out of the facility, and providing excellent customer service. Many times, the desk clerk is one of the few people guests will see at a hotel, so they must represent the business well.
When checking guests in, a hotel desk clerk will need to collect information from the guests such as a reservation number, their names and phone numbers, and payment information. He or she may be responsible for maintaining a cash drawer and keeping records for it. In addition, guests will need to receive their room keys upon check-in, as well as any pertinent information about the hotel. They will be given information regarding check-in and check-out times, as well as any included meals or restaurants on the premises.
Throughout the day, a hotel desk clerk will likely need to answer the phones to answer any questions and take new reservations. Guests may also stop by the front desk to ask questions, so the desk clerk will need to keep his or her work area clean and neat. If the hotel offers any extra services, such as spa or room service, guests may request the help of the desk clerk in setting those up. In addition, a desk clerk needs to be able to resolve any problems a guest may have during his or her stay.
Hotel desk clerks should have extensive knowledge of the area in which the hotel is located, should a guest ask a question about local attractions. When guests check out, a hotel desk clerk will need to settle any unpaid balances on their room, as well as ask questions to be sure the guests had an enjoyable stay. Because this job requires constant interaction with people, including guests and other hotel staff members, it is important that a desk clerk be personable, respectful, and polite.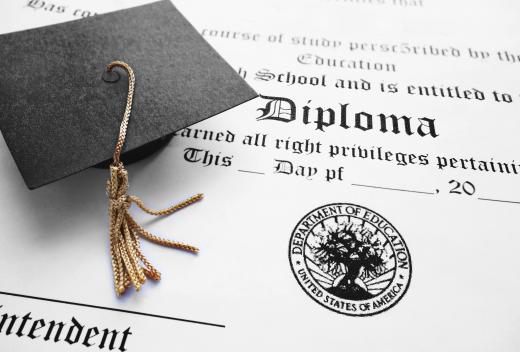 In general, hotel desk clerks have a high school diploma or equivalent. They may work full or part time, depending on the needs of the business. Those who are successful desk clerks, who perform their duties well, and always arrive at work on time, may be able to move up and find more employment opportunities in a supervisory or managerial role within the hotel.
AS FEATURED ON:
AS FEATURED ON:
By: alexskopje

Hotel desk clerks take new reservations throughout their work day.

By: Owen Mather

A hotel desk clerk is responsible for keeping track of vacancies.

By: zimmytws

In general, hotel desk clerks have a high school diploma or equivalent.

By: omicron

A hotel desk clerk must demonstrate strong communications skills in order to successfully interact with guests.

By: Berni

A hotel desk clerk may handle room assignments and special requests made by hotel guests.

By: poplasen

A hotel desk clerk might answer customer questions about rooms.