A lumberjack is someone who harvests trees for a living for use in paper, furniture, or other wood-based products. The term has largely been replaced by the word "logger," though the lumberjack term is still highly recognizable. The term can also apply to those who demonstrate logging skills in a professional, competitive environment. This may include balancing on logs, chopping through logs, and other such tasks.
Lumberjacks often work long hours, and must travel frequently. They often work at a job site for a couple of months, or even shorter periods of time, before moving on. They may harvest trees that are specifically planted for their wood on private land, or may be permitted to harvest on public land. Public land harvests will usually involve more regulations, which is why moves may be required more often.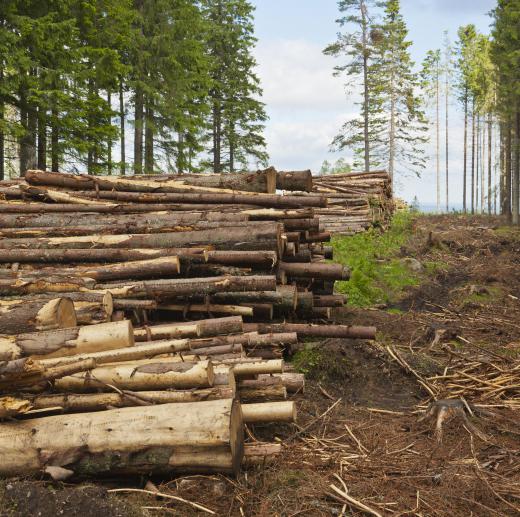 Typically, lumberjacks will work in teams to get the job done. In most cases, lumberjacks work in crews of at least six. The most common picture most have of a lumberjack is of the person who cuts down the trees. One of the other responsibilities include running the the harvesting machine, which may be responsible for removing the bark from the trees and making some initial cuts. There will also be those responsible for binding the logs for transport. In most cases, these lumberjack jobs may be done in conjunction with each other. To combat boredom, the members of the crew may switch duties from time to time.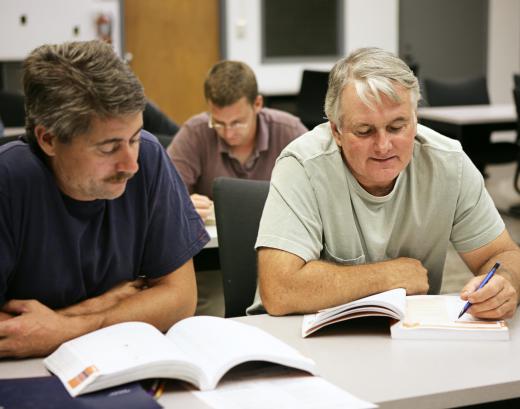 Those who are looking to become a lumberjack will find the entry requirements are relatively easy. Most can get started with simply a high school diploma. In some instances, jobs may be available even to those who have failed to graduate high school, or obtain a general equivalency diploma. The education needed to do the job is often learned on site during a training period, where a new worker will work with more experienced lumberjacks. It is helpful if the new worker has a mechanical aptitude, is in good physical shape, and can make simple calculations and measurements.
The other thing to consider when looking into a lumberjack job is the working conditions. Though many may find that being outdoors most of the time in a natural environment is appealing, the job site is very loud and very active. Some may also not like the travel involved, or the seasonal nature of the work. When working, the money that can be made is above average for an unskilled laborer, but this is because there are other tradeoffs.
AS FEATURED ON:
AS FEATURED ON:
By: Lars Johansson

A lumberjack harvests trees.

By: Lisa F. Young

A GED may be sufficient for becoming a lumberjack.