What is a Patient Advocate?
A patient advocate is a professional who provides guidance to patients navigating the complex healthcare system. They ensure patients' rights are respected, help with healthcare decisions, and assist in resolving any issues with care. How could a patient advocate support you or your loved ones?
Patient advocates are professionals who serve as a liaison between patients and others who are involved somehow in the health of the individual. The advocate may serve as the patient contact with healthcare providers like doctors and nurses. It is not unusual for a patient advocate to also interface with social service agencies, legal counsel, and insurance companies as part of their duties. In general, the patient advocate seeks to ensure the patient receives the medical attention needed, as well as protect the patient from any bias in the workplace due to a medical condition.
There are many careers in which the work of a patient advocate is included in the range of responsibilities. A social worker often takes on the role of advocate in order to provide decent medical care for individuals and families. General practitioners, nurses, psychologists also practice some degree of advocacy as they seek to connect patients with health care options in the community. There are also legal professionals who focus on patient advocacy that involves working with insurance companies or handling legal issues that are associated with the medical condition of an individual.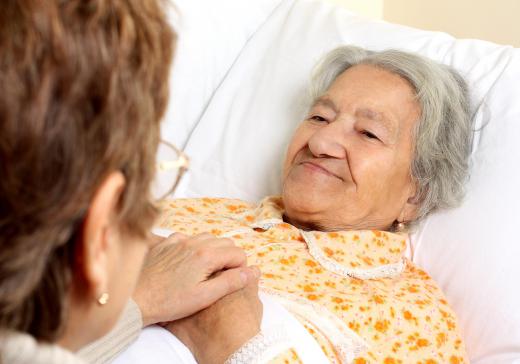 A health care advocate may be employed with a hospital, social service agency, or with a private association devoted to helping people suffering with a particular ailment. While a patient advocate working in a medical facility or social service agency is likely to cover a wide scope of advocacy functions, the work of a patient advocate connected with a private association may be more focused. For example, an advocate working with a non-profit association devoted to supporting people suffering with cancer would focus their efforts on obtaining decent health care for cancer victims, ensuring patients have the medications they need, and are provided with nutritious meals on a daily basis.
For many, work as a patient advocate is one of the most rewarding of all health care careers. A medical professional who feels a strong connection with people who cannot afford decent medical care, or who are suffering with a particular ailment, often find themselves drawn into the field of advocacy. Because there is always the need for someone to help those who do not know how to help themselves, there are health care jobs of this type available in most communities.
While qualifications vary somewhat depending on the exact responsibilities associated with the advocacy position, candidates should normally have some type of degree in the medical field or at least a strong working knowledge of the health care industry. Educational credentials in a related field that is relevant to job functions is also helpful, such as a legal degree. In terms of personal skills, a patient advocate must possess the ability to provide compassionate service while still maintaining a professional demeanor with patients. At the same time, the advocate must also be able to resist the temptation to become too emotionally attached to patients, especially in situations where the professional relationship is unlikely to exist for a long period of time.
AS FEATURED ON:
AS FEATURED ON:
By: koszivu

A patient advocate ensures that a patient receives proper medical care.

By: Rob

Patient advocates may work to provide emotional counseling.

By: jovannig

For many, working as a patient advocate is extremely rewarding.