A physicist is someone who studies or completes research into physics. There are many subsets of physics, ranging from very small particle physics to very large cosmology, or study of the universe. There are a wide number of physics courses and majors available. These courses are available at the undergraduate, graduate, and doctoral levels.
There are three items required to become a physicist: post-secondary education, graduate studies, and working experiences as a physicist. The extent of education and experience that you require depends on your career plans and path. Physics courses at the high school level focus on rudimentary learning of complex concepts, such as motion, light, sound and waves. It is not uncommon for a physicist to only discover their interest in this field while in university.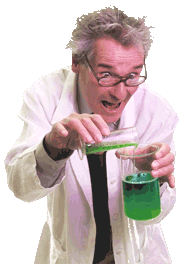 At the undergraduate level, the courses highlight the discoveries and insights gained from the great thinkers in science. Theories on light, sound, gravity, and mechanics have had a huge impact on our everyday lives. Some of the other courses available include optics, nuclear and particle physics. Physics students take courses in advanced mathematics and computer science.
Students with an aptitude for physics specialize at the master degree level. There is a wide range of subjects students can select, ranging from nuclear physics to geophysics. Doctoral program focus solely on the area of specialty.
There are a large number of research projects and opportunities in physics. Physics programs provide a rare opportunity for undergraduate students to complete unique research and have their work published in academic journals. The vast majority of fields do not provide this opportunity until the doctoral degree level. Physicists typically find work in one of three different sectors: government agencies, private firms, and universities. Within these three sectors, the work is divided between research and product development.
Government agencies offer many opportunities to work on both the application of existing technology and research projects. Jobs within the space and defense departments are well paid and provide an opportunity to combine research and development across a wide range of areas. The physical location options are somewhat limited, as these positions are usually in university or research focused cities.
The private sector employs physicists in engineering services firms and manufacturing. The opportunities to practice physics in the private sector are somewhat limited, due to the expense of the equipment required for long-term research projects. However, many people with physics training go onto careers in law, medicine, and computer science.
AS FEATURED ON:
AS FEATURED ON:
Scientist with beakers