What is an Event Promoter?
An event promoter creates a "buzz" about clients' events with the purpose of getting people to attend them. The event could be a concert, the opening of a new business, a career fair, a sports competition or many other possibilities. Talented event promoters are skilled in advertising and public relations strategies. Above all, an effective event promoter has to have the ability to come up with creative project ideas that he or she can get completed through good working relationships with other people.
Event promoters must work with many different people in all parts of an event promotion project. For example, the creative side of the promotion's project is likely to require a graphic designer and a copywriter to create advertising materials that could include coupons, posters or brochures as well as newspaper, radio, television or magazine ads. Keeping in close contact with people handling the accounting is important for an event promoter as he or she must always keep any creative ideas in line with a set budget. This is an important part of the event promoter's job because companies that pay event promoters to creatively promote their events do so with a prearranged budget. If promoters go over that budget, it costs them extra money which decreases their profit from the project.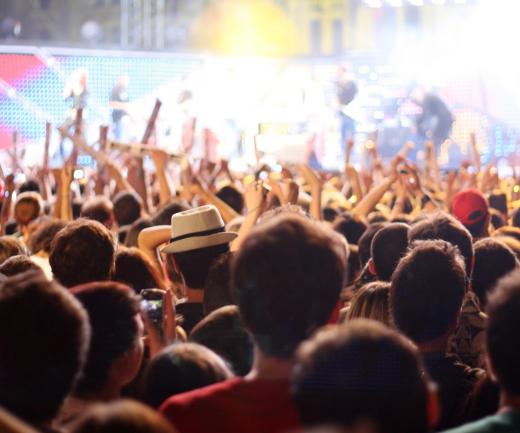 With budget constraints in mind, it's easy to see why many promotions for events include offering inexpensive items such as free hot dogs rather than free steak for a grand opening of a new store. If the event is the opening of a steakhouse, however, then promoters may create a contest with prizes such as a steak dinner for two or four people since offering free steak to many people would be too expensive. Balloons and face painting are common, inexpensive ways of attracting attention for an event such as a community festival. If the event to be promoted is an upcoming concert, then radio and print ads designed to grab the interest and attention of the target audience may be used.
An event promoter is usually very much a contact person. His or her name may appear on press releases as the person to contact for more information on an event. Event promoters often arrange publicity with media such as television and radio stations. Since the event promotion business is so competitive, an event promoter must have excellent people skills and build relationships with clients. They may work for a public relations firm, in an advertising agency that specializes in promotions or as independent contractors on a project basis.
AS FEATURED ON:
AS FEATURED ON:
By: Moreno Novello

An event promoter may be hired to promote a concert in a given area.

By: Petoo

An event promoter may utilize advertising materials such as newspapers to get the word out about an event.

By: Cherry-Merry

Face painting is a popular activity for attracting attention for an event, such as a community festival.

By: morchella

Radio advertising may be an ideal way for an event promoter to get word out to the public about an upcoming event.

By: pressmaster

Event promoters may work with clubs to attract young people to come out.