What is Business Consulting?
Business consulting is the profession of discerning the status and general operating procedures associated with a given corporation. As part of this discernment process, the consultant will also seek to identify ways to enhance the overall business operating model, and help the business to make better use of existing resources. This service industry also includes the process of projecting possible avenues of future growth and how to go about preparing to initiate that growth.
A corporation is likely to contract business consulting services when there is the presence of elements that seem to be preventing the company from realizing its full potential. The management of the corporation may already be aware of or at least suspect some of the issues that impeded growth. Consultants examine the overall operation, then begin to systemically assess the function of each part of the model, including management and supervisory functions. Along the way, the consultant identifies specific areas of concern and begins to formulate strategies to resolve those concerns.
There is no one specific procedure that business consulting must always follow. In general, the process is dictated in large degree by the current status of the company, as well as the resources currently in the control of the business. Attention is often paid to the condition of the industry that the company operates in, and the projected trends of demand as they relate to consumer expectations. In just about every business consulting situation, the process eventually leads to identifying both the strengths and the weaknesses of the current business structure.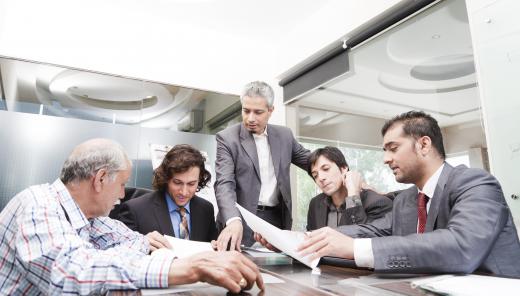 Regardless of the actual steps involved, business consulting can be divided into three areas: discovery, evaluation, and restructuring. Discovery involves getting to know the culture of the business, including how the business currently operates. Evaluation involves identifying the assets and liabilities inherent in that current model. Restructuring focuses on the task of building on existing assets while simultaneously turning liabilities into assets or eliminating the liabilities altogether.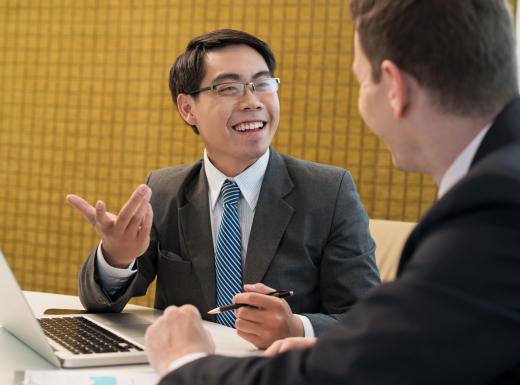 Professionals who work within business consulting may take several approaches to their work. One approach is to specialize in one or a few industry types. Other business consultants may choose to offer their services across a wide spectrum of industries. Still others may prefer to focus on business consulting projects that are tailored to the needs of the small business or the large corporation.
In order to be successful in the field of business consulting, potential consultants usually bring a mixture of experience as well as formal education to the task. The expertise may include a background in areas such as computer science, sales, marketing, operational management, finances, or human resources.
AS FEATURED ON:
AS FEATURED ON:
By: auremar

A business consultant discusses problems and solutions with clients.

By: Rehan Qureshi

Business consulting can typically be divided into three areas: discovery, evaluation and restructuring.

By: DragonImages

Business consultants study current business practices and advise clients on ways to improve overall operations.