What is Commercial Acting?
Commercial acting is a discipline within the field of acting which is focused on acting for commercials. Commercials typically air for less than a minute, which requires unique acting skills to ensure that the message of the commercial is conveyed adequately and appropriately to the audience. Actors who specialize in commercials can receive very high pay for their appearances, and some may also use commercials to break into film and television acting.
When a commercial airs, it must sell a product to viewers in an effective way. A huge range of acting styles can be required, from a girl next door marketing soda to a competent, reassuring doctor promoting medications. A good commercial actor can exhibit an array of looks and acting skills, ensuring that he or she will be in demand for a wide range of types of commercials.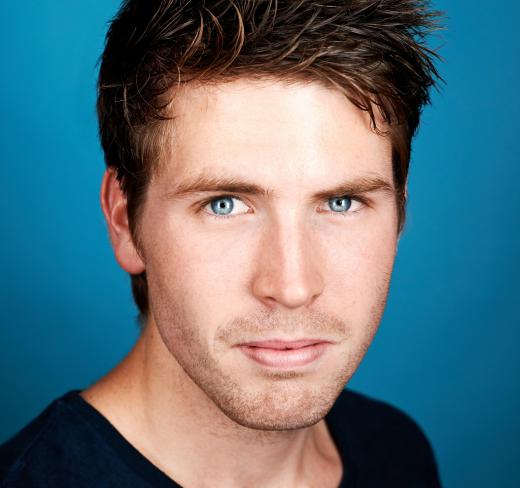 As with other kinds of acting, commercial acting can be demanding, and it can take a long time to get a foothold in the industry. Commercial acting classes are available for people who want to learn tips and tricks which are useful for people in the industry, and most actors pursue an agent, because open casting calls for commercials are rare. An agent can help an actor get jobs and agents can also shape an actor's looks and skills to make the actor more marketable.
While a commercial may only last a few seconds, it can take hours or days to film. Commercial acting requires people to show up early and work long, hard hours with smiles on their faces, even in inclement conditions like snowy weather, or while wearing uncomfortable garments. Because commercials are so brief, a great deal of attention is paid to the actor's looks, and the actor may spend a great deal of time being made up and touched up during the shoot to ensure that he or she looks flawless.
People who are interested in commercial acting jobs should have headshots prepared and put together resumes. With a headshot and a resume, an actor can attract the attention of an agent, or make an appointment for an open casting call. As actors gain experience, it is also a good idea to pull together a commercial reel, a selection of clips which showcase the actor's skills and experience. Reels can be customized for specific jobs, and they can also be generalized for distribution by an agent to companies looking for actors. It also helps to have memorable or distinctive traits which will help an actor stand out from a crowd, especially in markets which are saturated with actors looking for work.
AS FEATURED ON:
AS FEATURED ON:
By: Warren Goldswain

Aspiring actors should bring a headshot to an open casting call.

By: oneinchpunch

Actors who specialize in commercials may receive large sums of money for their work.

By: Felix Mizioznikov

Actors often have several headshots of themselves with various expressions.

By: seandeburca

TV commercial actors often have agents to help them find auditions.