What does a TV Commercial Actor do?
Most often, a television (TV) commercial actor helps sell products and services on television. Sometimes TV commercial actors promote messages of individuals or organizations, such as politicians or advocacy groups. A TV commercial actor might do average-length, 30- to 60-second commercial spots or longer advertising spots called infomercials, which might last 30 minutes or even an hour. Television commercial actors also do voice-over commercials, which basically is announcing, narrating or speaking in a commercial without physically appearing in it. A TV commercial actor might work in national commercials or local commercials.
Some TV commercial actors specialize in commercial acting, and others act in commercials as part of a broader career in acting. Like television and film actors, TV commercial actors often have agents who help them find auditions, although some choose to find work without the help of agents. When seeking work on their own, TV commercial actors often look at television industry publications, newspaper advertisements and online for casting calls. Television commercial actors might also belong to unions, such as the American Federation of Radio and Television Artists (AFTRA) in the United States.
An audition for a TV commercial actor involves reading a script for a casting director to see if he or she fits the director's vision of the character. After a TV commercial actor gets the part in a commercial, he or she must learn the lines through memorization to be fully prepared once filming begins. Filming can be a long or a short process, depending on the number of takes required and the number of locations. Some commercials are filmed in a single location, and others involve traveling to several locations.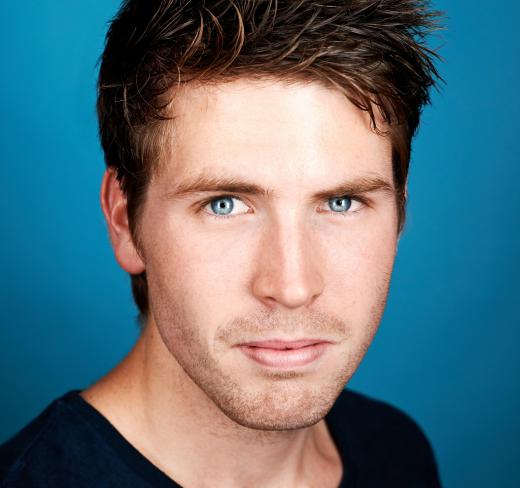 Long days are typical of working in acting, and it is no different for a TV commercial actor. The career of a TV commercial actor might involve several days or weeks of work followed by long dry spells with no commercial work. Having another job that helps pay the bills is typical of TV commercial actors. They might work in acting-related fields such as teaching acting classes or work in professions completely outside the acting realm.
There is no required education to become a TV commercial actor, but many actors take acting classes or pursue degrees in acting. Acting training might help a commercial actor get in the door to an audition and can, of course, improve acting abilities and enhance natural talent. Having special skills, such as dancing or singing talent or excellent athletic ability also can be valuable for TV commercial actors.
AS FEATURED ON:
AS FEATURED ON:
By: Haider Yousuf

Some actors specialize in TV commercial acting.

By: Warren Goldswain

Actors and models often use clear, simple portraits for their head shots.

By: Edyta Pawlowska

A degree in acting might help open doors for someone who wants to be a TV commercial actor.

By: oneinchpunch

Working as an actor in commercials may lead to bigger and better roles.

By: David Stuart

Voice actors may provide narration in commercials.

By: seandeburca

TV commercial actors often have agents to help them find auditions.