What Should I Consider When Choosing a Career in Acting?
Choosing a career in acting requires passion, resilience, and dedication. Consider your ability to handle rejection, willingness to continuously learn, and adaptability to different roles. Also, think about the financial instability that can come with this career. Are you ready to embrace these challenges and uncertainties?
A career in acting is certainly an exciting prospect. From a distance, acting seems glamorous and fun, whether it's occurring on the stage, the TV, or on a movie theater screen. Yet there are many things to consider if a person wants to pursue a career in acting and the first of these is that few actors ever gain recognition in their field. It is a career in which the level of failure is high, and its exclusivity would suggest having some back-up plans, in addition to fully preparing to be a success through extensive training.
While the dream of getting discovered with no acting training is a pleasant one, actors are usually better off if they have skill in their craft, honed through a variety of lessons. People can take lessons from acting coaches that are well known, or many head to college to get at least a bachelor's degree in drama. Choice of college can be important and prospective students might want to choose those schools that specialize in certain forms of acting. It would make little sense to participate in a drama program focused on the theater if television or movie acting is the goal; some people find programs that focus on all three types and this may be good for well-rounded training.
On top of studying acting, those who want a want a career in acting should take every opportunity to practice their craft. This could mean participating in school plays, heading to open auditions to be extras or cast in roles for things being shot locally, and taking advantage of opportunities to be part of local theater endeavors. Each time a person acts, he or she adds something to their resume, and over time, a resume can begin to look impressive, suggesting the person has lots of experience.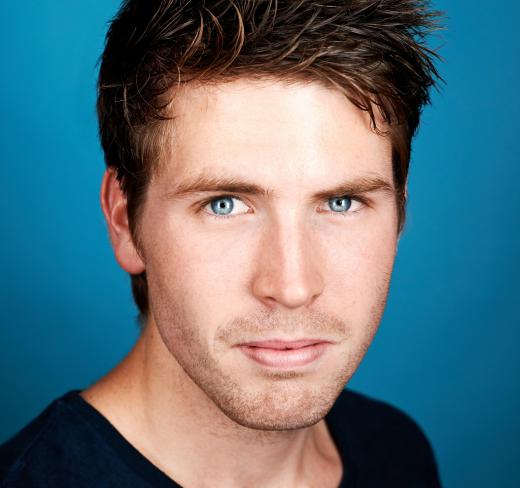 During training for a career in acting, it's not a bad idea to find an agent too, and this will have to be done eventually. People will need to pay for headshots and are likely to interview with several local or non-local agents. These people should not charge for their services and only get paid by booking paying jobs for their clients. Even if a person is still in school, it doesn't hurt to have experience working on commercials or elsewhere, and these experiences can help fund more classes or basic living expenses. A strong agent can help provide these experiences by getting auditions for clients.
Going out on auditions also gives people an idea of what it's like to do it for a living. It can help to learn how to take rejection, which is a common experience of the actor, and auditions give would-be career actors a sense of the difficulties involved in getting work. This leads to another suggestion for anyone considering this career.
Mathematically and by percentage, most actors will not be able to make a living by their craft. If in school or taking acting classes, it's strongly advised people evolve another skill that can make money. This could be learning bookkeeping, bartending, secretarial work, business management, or many other things. Sometimes those who can't act learn to teach and become passionate drama teachers at high schools or colleges.
This fallback work pays the bills. It doesn't mean people give up pursuit of a career in acting. Finding work with good flexibility can be of use to some people, helping smart artists avoid starving while they work on realizing their dreams.
AS FEATURED ON:
AS FEATURED ON:
By: rook76

A postage stamp with a portrait of Constantin Stanislavski, the creator of the Stanislavski method of acting.

By: Warren Goldswain

Actors typically bring head shots to auditions.

By: Edyta Pawlowska

Studying acting is just part of the requirements for a career in the craft.

By: seandeburca

Going to auditions can help aspiring actors gain experience.

By: oneinchpunch

Each time a person acts, he or she adds something to their resume.

By: jilt

Local theater productions can be the first step in an acting career.

By: David Stuart

Working in animated films as a voice actors is an option for many performers.