How do I Become a Baseball Announcer?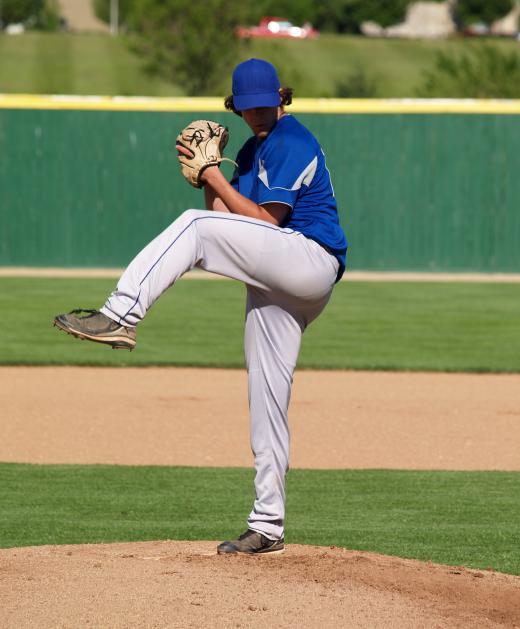 You primarily need two things if you want to become a baseball announcer: an encyclopedic knowledge of the sport and the patience to work your way up the ladder. This exciting job brings together journalism, broadcasting and competition to create one of the most challenging and rewarding careers in sports. By constantly sharpening your skills and slowly working up the career ladder, you can prepare yourself for a career of calling baseball games.
There rarely are any educational requirements to become a baseball announcer, but many prospective announcers choose to strengthen their abilities by studying at college. Majoring in journalism or broadcasting provides a foundation in the principles of writing, researching and, most importantly, communicating to an audience. Many college broadcasting programs are associated with campus radio and television stations. Cover your school's baseball games in order to gain a knowledge of the technical, vocal and information needs of the job.
Cultivate all of the practice and experience you can by acquiring an internship with a radio or television station. You most likely will not be on the air, but you will be helping to produce or write broadcasts. These valuable behind-the-scenes learning experiences and professional contacts can help you become a baseball announcer. Also, listen to professional broadcasters and study their delivery in order to discover styles you do and do not like. Famous baseball announcer Dick Enberg once said he turned the volume on his television down and recorded his own broadcasts on a tape recorder in order to practice.
Patience is a necessity if you want to become a baseball announcer. Nobody jumps directly into calling major league games, and those who hope to achieve that goal normally must spend several years working their way up the ranks. Many broadcasters begin their careers calling minor league or college games. This is an opportunity to sharpen your skills and to create an audio résumé of your abilities. Eventually, if you are talented and lucky, you could move into major leagues games.
Just as important as having strong broadcasting skills is having a vast knowledge of baseball rules and strategy as well as other information that you can use on the air. Knowing all about baseball rules and strategy will help you understand the game and give you credibility with your listeners. Further knowledge of baseball facts and information can come from studying the history of the sport's legends and current players. Know as much as you can about major league baseball as well as college baseball and the minor leagues. A strong ability to improvise and utilize this knowledge will help avoid dead air during broadcasts and help inform listeners about aspects of the game they do not know.
It takes many years of rehearsal and study to become a baseball announcer. By sharpening your broadcasting skills and cultivating a vast understanding of the sport, you can work in this industry. By taking entry level jobs and working up the ladder, you could one day be calling a major league baseball game.
By: cfarmer

A baseball announcer shoud be familiar with the rules of baseball and the stats associated with current players.

By: Actionpics

A baseball announcer must be able to call plays with speed and accuracy.

By: gstockstudio

Majoring in journalism provides a foundation in the principles of writing, researching and communicating to an audience.

By: On-Air

It is important for an announcer to have a vast knowledge of baseball, so he can use all that information on the air.