How do I Become a .NET Architect?
Becoming a .NET Architect requires a strong foundation in .NET development, typically gained through a computer science degree or relevant work experience. Mastery of C# and .NET framework, understanding of software architecture principles, and proficiency in design patterns are crucial. Certifications and continuous learning will enhance your credibility.
Many people who work in the information technology industry as a Microsoft® developer aspire to become a .NET architect. The Microsoft® .NET framework is a developer tool that provides a large set of tools used to create software applications on a Microsoft® platform. This tool can be installed only on computers running Microsoft® operating platforms.
The development of applications that run on a Microsoft® operating system is a huge market for software development firms. The .NET framework includes Web application development tools, database connectivity and access tools and user interface creation. Additional features provided in this toolkit include an application virtual machine, security, exception handling and memory management. The .NET framework is provided with Windows Server operating systems.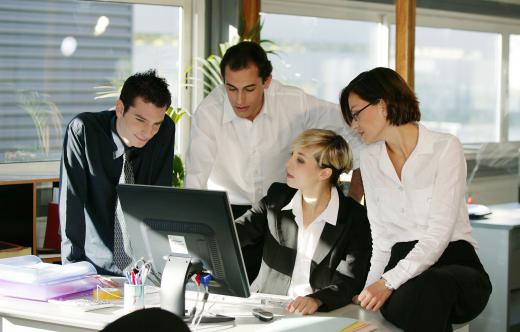 The first item required to become a .NET architect is to obtain a post-secondary education. This training can be in computer science, information technology or computer programming. A computer system architect is responsible for the overall design of computer a application, from the user interface to the back-end database.
In addition to this general developer training, most employers want candidates who have a certificate in Microsoft® .NET. These certificates are available from community and career colleges. In many cases, these programs are offered evenings and weekends to accommodate students who also are working full-time.
Experience in developing applications to work on Microsoft® servers is essential for anyone who wants to become a .NET architect. Additional skills in the setup and maintenance of Web server hardware or related technology are used to support the .Net framework. This type of experience can be obtained while working as a service technician or a developer.
The next step required in order to become a .NET architect is to secure a position in a .NET environment. Look for employers who either develop applications for a Microsoft® environment or who provide professional consulting services. A systems architect position is considered quite senior and typically requires a minimum of five to eight years of experience as a .NET developer or specialist.
People who want to become .NET architects typically are detail-oriented and have a professional dedication to computer system development. Teamwork is very important in this role, as are critical thinking and excellent problem-solving skills. This position is demanding and requires a significant amount of time and effort.
A .NET architect will be required to work on a range of system development projects, create project plans and provide advice as an expert on the subject matter. The role at the initial stages of the project is to provide guidance on what is possible, risks, rewards and timeline estimates. Another aspect of this position is the ongoing requirement of continuing education. The technology continues to change and is expected to keep changing well into the future.
AS FEATURED ON:
AS FEATURED ON:
By: auremar

Teamworking skills are an important part of a .NET architect's job.

By: duckman76

Experience in developing applications to work on Microsoft® servers is essential for anyone who wants to become a .NET architect.