How do I Become a Sports Journalist?
A sports journalist provides news and analysis of sporting events, often including coverage of individual games and the players and coaches involved. If you love sports, you may want to become a sports journalist to put that passion to work for you. Sports journalism can be a competitive field, and it may not be easy to attain the position that you want immediately. You should be able to attain your goal if you work hard and take actions that will increase your chances for success. These include getting a journalism degree, studying sports, and working your way up through the ranks.
The first thing you should realize is that being a sports fan does not necessarily mean that you are ready to become a sports journalist. Sports reporting is a genre of writing that requires special skills. It also requires an understanding of sports that even many of the most dedicated fans do not have. If you want to have a successful career, you should become versed on a wide variety of sports topics including history, players, and sports medicine.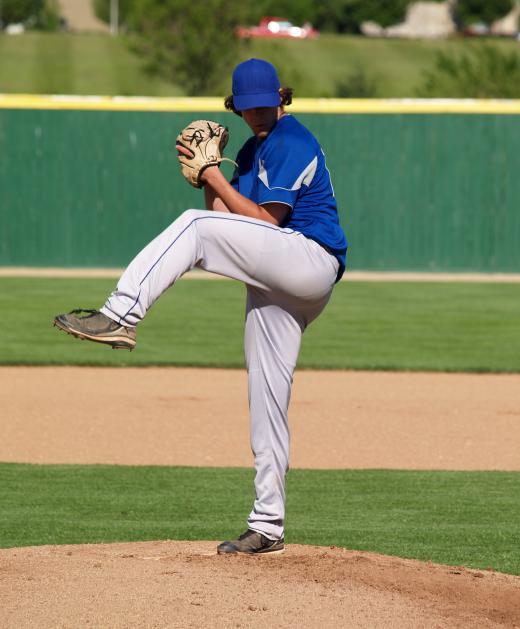 To become a sports journalist, you also need to have an interest in a wide range of sports. There are writers who specialize in one sport, such as basketball or soccer, but that opportunity to specialize or to become viewed as an authority often develops late in a person's career. As a budding sports writer, you may have to cover many sports initially.
If you want to become a sports journalist for a major news or sporting publication, you should consider getting a relevant degree. Many prominent publications list a bachelor's degree among the qualifications for journalists when they have openings. A journalism or English degree is likely to be best.
A degree is not always necessary if you have experience. It may seem impossible to get experience without experience, but you can do it. One way of getting experience is to become a sports journalist for a small publication first, such as a community newspaper. This may require you to write a few articles without being commissioned to do so. If the editor is impressed, she may offer you a full-time or part-time sports writing position.
You can also gain experience by maintaining a blog and building a strong readership. This can be used to display your writing ability and your ability to entertain and attract sports fans. If your blog is successful, you may find that you earn enough to support yourself as an independent sports journalist.
Writing for content providers can also help to build an impressive portfolio. There are many services online that connect available writers with venues that are in need of writing. Although these positions may not pay the rates that you are hoping to make, you can use the opportunity as a stepping stone to achieve your larger goals.
Many people underestimate the power of networking when they are pursuing writing careers. Many jobs opportunities and offers are exchanged through informal meetings or through recommendation, however. Work hard to connect with people who can be beneficial to your career. Also, make sure your goals and accomplishments are generally well known.
AS FEATURED ON:
AS FEATURED ON:
By: cfarmer

A sports journalist might just cover baseball, or he could be assigned to all of the sports at a particular level.

By: Melinda Nagy

Interest and knowledge of many sports, such as football, are necessary to become a sports journalist.

By: Gino Santa Maria

A sports journalist who writes about golf may be called upon to analyze a particular golf event.

By: Maxisport

Being the most popular sport in the world, a sports journalist should familiarize themselves with both professional and international soccer.

By: gstockstudio

A degree in journalism can help an individual become a sports journalist.

By: fovivafoto

More and more sports journalists are taking their own photos for articles.

By: O.M.

Sports journalists may start by covering more well-known teams.