How do I Become a Visiting Nurse?
Someone who wants to become a visiting nurse will need to receive training and certification as a nurse, and then to decide whether to work independently or for an agency or hospital. Visiting nurses are a very important part of the health care system, providing skilled nursing services to people at home. By using the services of a visiting nurse, people can be at home, rather than in the hospital, and a greater degree of independence can be achieved for patients who require skilled nursing services.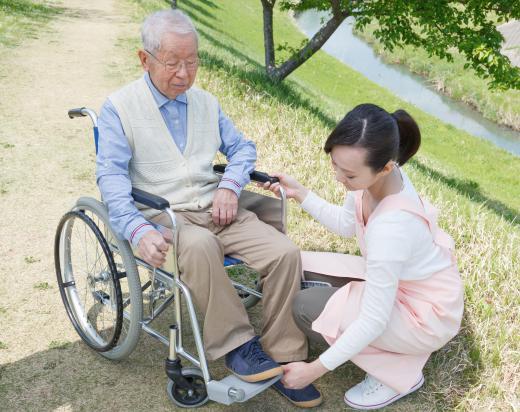 Training as a nurse requires attendance in nursing school. Nursing programs vary in length, depending on the end certification, such as Registered Nurse (RN), Licensed Practical Nurse (LPN), and Advanced Practice Nurse (APN). The program includes classroom work as well as clinical training with patients. Once trained, a nurse can pass a certification exam which admits him or her into practice as a nurse.
Often, someone who wants to become a visiting nurse starts out by working in a clinic or hospital to get experience. This can be valuable when applying for home health care positions, because employers and patients alike want to see evidence that a nurse has practice in a clinical environment. Other visiting nurses apply directly into agencies which place visiting nurses, and they may start out accompanying a skilled nurse and eventually taking on patients of their own.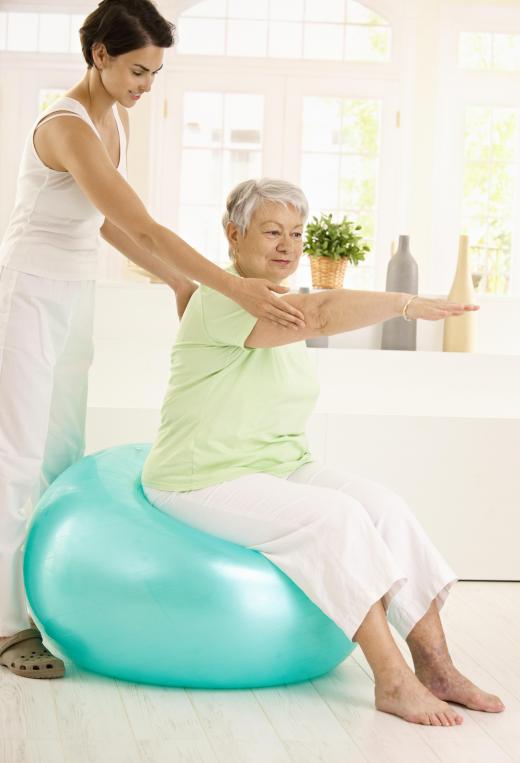 For someone who wants to become a visiting nurse who intends to gain experience first, experience can also be used to establish connections. Some hospitals, for example, have a visiting nurse program and it may be easy to transfer into with some experience in the hospital. Likewise, hospitals may refer patients to programs run by private companies, in which case the hospital may recommend a nurse when he or she seeks a position there.
Another advantage to getting experience in clinical practice is that it allows someone who intends to become a visiting nurse to gain experience in a specialty, which can later be used to apply for specialty certification. Being a pediatric nurse or cardiac nurse can provide a nurse with skills which may be in depend for patients who want the option of receiving care at home.
In addition to pursuing placement with a home nursing agency, someone who wants to become a visiting nurse can also consider working independently or starting a new agency. This requires a significant outlay of cash, as the nurse needs supplies and also needs to purchase insurance. It can also take time to build up a network of patients who will provide a steady supply of work.
By: Ocskay Bence

Visiting nurses will help patients within their homes and provide in-home care.

By: mykeyruna

Visiting nurses need a high level of empathy.

By: michaeljung

Most visiting nurses work standard, eight-hour shifts.

By: nyul

Visiting nurses may help with rehabilitative care.

By: chanawit

Visiting nurses may help anemic people with blood transfusions.

By: godfer

Visiting nurses might perform non-medical activities as well when caring for the elderly.