How do I Become a Vocational Rehabilitation Consultant?
Vocational rehabilitation consultants work for government agencies, private counseling centers, and nonprofit groups to help people with disabilities find and maintain jobs. Consultants typically focus on administrative duties, such as developing new programs and policies based on the needs of clients. A person who wants to become a vocational rehabilitation consultant is usually required to obtain a college degree in social work or rehabilitation counseling. Most consultants begin their careers as counselors and advance within companies and agencies after gaining several years of experience.
A person who believes that he or she wants to become a vocational rehabilitation consultant should consider the traits and skills needed in the job to make sure it is a good fit. Consultants spend some of their time working directly with clients, though the majority of job duties involves office and computer work. A professional researches statistics about rehabilitation center policies and job placement programs to determine the success of an agency's initiatives. When there is room for improvement, the consultant relies on his or her creativity, communication, and leaderships skills to write and implement new policy guidelines.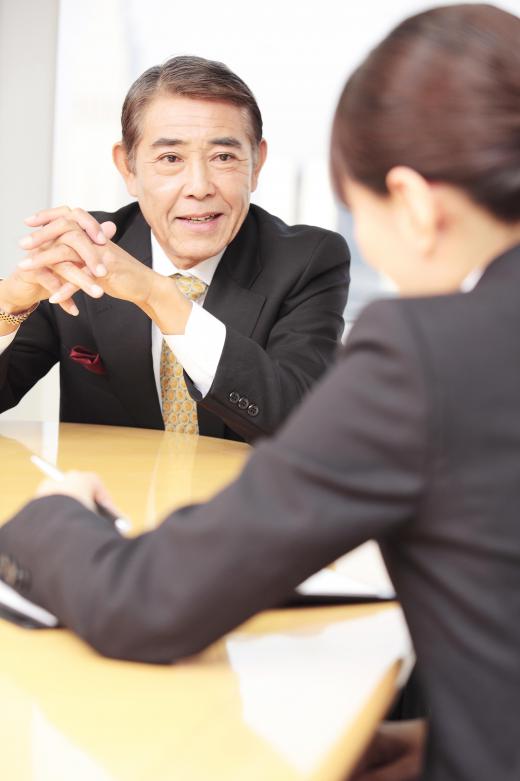 A bachelor's degree is usually the minimum educational requirement to become a vocational rehabilitation consultant. Most employers, however, require professionals to hold master's degrees. An undergraduate can prepare for his or her future career by majoring in social work, psychology, counseling, or human services. In school, a student has the opportunity to learn about contemporary issues in human service work and rehabilitation counseling. Taking courses in business administration and computer science are also important to provide a student with technical skills.
Those who choose to continue their education usually pursue master's degrees in rehabilitation counseling to gain a more detailed understanding of the struggles and issues surrounding disabled workers. Many graduate schools allow students to pursue internships while working toward their degrees to gain practical experience in the field. An intern has the opportunity to observe and assist experienced counselors and consultants in their work.
After earning a degree, a person who wants to become a vocational rehabilitation consultant can apply for entry-level positions at government agencies and private companies. Some future consultants take human resources or administrative assistant jobs, but most professionals choose to become counselors. Rehabilitation counselors work directly with clients to help them identify and overcome their problems, obtain vocational training, and find appropriate jobs.
Previous experience dealing with clients is very important for a person who wants to become a vocational rehabilitation consultant. Firsthand knowledge of the challenges that clients face helps a professional make the best administrative decisions. After working as a counselor for several years and gaining respect in the field, an individual usually has a good chance of being promoted to a consulting position.
AS FEATURED ON:
AS FEATURED ON:
By: paylessimages

Consultants should be experienced and experts in their field.

By: Conny Hagen

Vocational rehabilitation consultants have to understand the limitations a person might have due to their disability.

By: WavebreakMediaMicro

Individuals who were injured while working may require vocational rehabilitation.

By: bst2012

An aspiring vocational rehabilitation consultant may benefit from majoring in counseling.

By: beeboys

Vocational rehabilitation consultants may counsel patients struggling with other issues, such as alcoholism.

By: WavebreakMediaMicro

Some rehabilitation consultants might work with someone who is injured as well as their spouse so the couple can take on the challenge as a team.