What are the Different Banking Careers?
Banking careers are broad and varied, though most focus on offering a high level of customer service to those needing financial services. The most common types of careers in banking include tellers, personal bankers, loan officers, investment bankers, and banking managers. These banking careers each offer a slightly different service to a customer, based on the needs that the customer expresses.
One entry-level job in banking is that of the personal or commercial teller. Often, the two are interchangeable, but experienced tellers tend to handle commercial transactions more than the inexperienced ones. The teller handles the routine deposits and withdrawals, as well as issuing cashier's checks, taking payments, and checking balances. Anyone in this type of banking career needs at least a high school education and some customer service experience. Cash handling experience is also desirable.
A step above the teller is the personal banker, who is often the first person a new banking customer deals with. This individual is responsible for opening new accounts, explaining the options and features of the account, and closing accounts. If there is an issue with the account, such as a potential accounting error, this individual will likely be the first person contacted by the account holder. These banking careers often require at least a Bachelor's Degree in accounting, finance, or business.
Those needing a loan, whether or not they have any other accounts at the bank, will often visit with a loan officer. This individual reviews the information, and processes all the paperwork for the loan. The loan officer usually explains all the options to the customer, and even gives an opinion on whether the loan will be approved, and at what interest rate before the documentation is submitted. In some cases, the loan officer will make suggestions on how individuals can improve their loan terms or the chances of being approved. Like personal bankers, these positions often require a college degree in an appropriate subject area.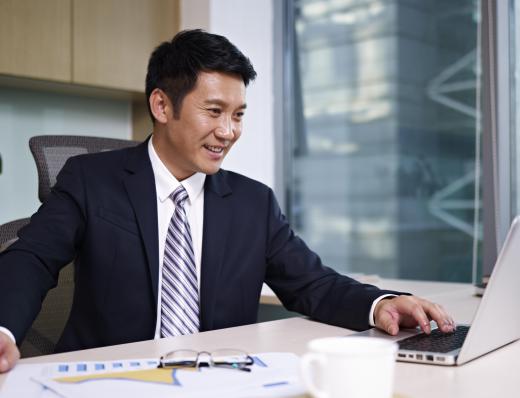 An investment banker, or financial planner, is a career in banking that deals with the long-term financial outlook of the customer. Often, those in such banking careers will work with clients to come up with a long-range plan for retirement or other large goals. They put together investment portfolios to meet the needs and desires of the customers. An investment banking career typically begins with a Master's Degree in finance or another related field.
Banking managers are those individuals who are responsible for overseeing the operations at a certain location or multiple locations. These banking careers often require substantial experience, and those in these positions usually have served in at least one of the previously mentioned career paths. Managers could be responsible for a single branch, or more than one, if the bank is a larger financial institution.
AS FEATURED ON:
AS FEATURED ON:
By: Sheri Armstrong

The drive-thru at a bank. Tellers, including those who work the drive-thru, make up the largest number of retail banking jobs.

By: contrastwerkstatt

Loan officers work with borrowers, explaining their options and offering advice for getting approved.

By: imtmphoto

Some personal bankers work for themselves.