What are the Different Information Technology Director Jobs?
Information Technology Director jobs vary widely, from overseeing network security to managing software development. They may specialize in areas like data analysis, system integration, or IT project management. Each role requires a unique blend of technical expertise and leadership skills. What area of IT leadership interests you most?
Information technology (IT) is a large industry that contains many executive management roles. Information technology director jobs are specific executive roles based on technical service units within an IT organization. Some examples of these jobs include support desk, engineering, business development, customer relationship management, architecture, and testing.
Most information technology director jobs require executive fiscal management responsibility. Experience in accounting and finical management is fundamental for directors in large companies. These individuals are typically required to manage a large department and staff.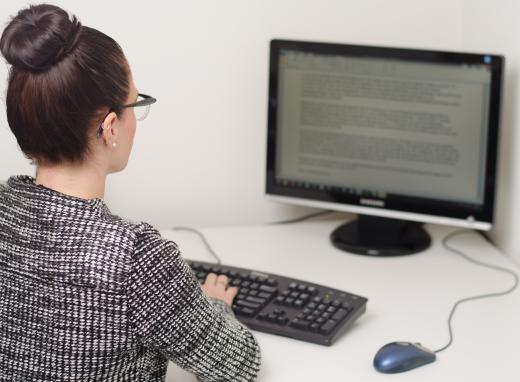 The director of architecture is an example of one of the information technology director jobs available today. This person in this job is typically responsible for the strategic vision and technical architecture of a company. This includes architecture standards, oversight, and guidance on system design and development processes. This director position requires an individual with many years of experience in the area of system development and design.
A software development director is the individual responsible for managing the development of software applications for a business. These types of information technology director jobs require an understanding of program management and software programming. Most development directors manage large budgets and contractor staff, which requires training in human resources and personnel management.
Support desk director positions are an example of information technology director jobs. These are the managers responsible for large service centers or help lines. This type of position requires logistics management skills, which are typically learned in jobs as computer technicians. The support desk manager typically is responsible for email configurations, Blackberry, desktops and laptop support.
The director of engineering is a director within an IT department responsible for managing the computer hardware and infrastructure. He must ensure the company's hardware and software is up to date with the latest maintenance and warranty support. The engineering director must manage any newly added software. He typically coordinates with the director of architecture to ensure the software and hardware strategies meet the company's needs and standards. This ensures any newly developed systems meet the standards of the company.
A security director is another example of an information technology director job. This individual is responsible for preventing cyber-attacks against and organization. The security director ensures applications and hardware are designed to include virus protection and encryption techniques, which limits the vulnerabilities of a company.
AS FEATURED ON:
AS FEATURED ON:
By: nielshariot

Information technology director jobs are specific executive roles based on technical service units within an IT organization.

By: nyul

Providing IT support for employees is a common information technology job.