What Are the Different Types of Electronic Technician Jobs?
There are several different types of electronic technician jobs, each requiring specific skill sets, responsibilities and education programs. These careers typically fall into the computer, industrial, medical or transportation engineering industries. Job opportunities can arise, however, from almost any field in which wiring or electronic components exist.
Computer electronic technician jobs require installation, repair and maintenance of computer-based systems within a company or industry or in a home consumer setting, in a store or in a repair shop. Depending on the technician's area of expertise, specific job tasks might include things such as installation and service of automated teller machines (ATMs); home computer repair; business mainframe and server installation, repair and maintenance; computer subsystem replacement; and installation of auxiliary computer components such as printers or scanners. Additionally, technicians often bid to perform contracted computer module field work for large companies. Most computer electronic technician jobs require a bachelor's or associate's degree.
Jobs in the industrial electronic technician field range from maintenance positions within established factories to manufacturing important equipment for use in other businesses or factories. Technicians who are employed in industrial manufacturing typically maintain, repair or replace existing electronic systems or electrical equipment using an array of hand tools and large machinery. Industrial technicians also frequently install upgraded systems and equipment as new units become available. In addition to entry-level positions that require a technical school certificate, some industrial electronic technician jobs might require a two-year associate's degree.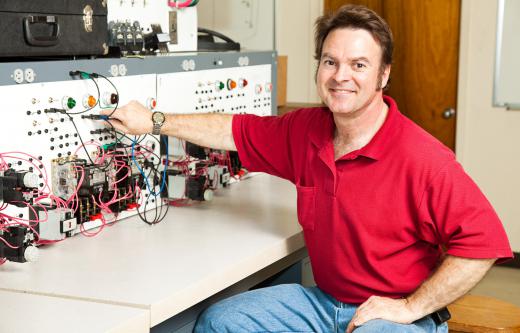 Biomedical electronic technicians (BMETs) often shoulder a great deal of responsibility. Along with keeping common instruments such as blood pressure units and patient monitors in good repair, BMETs are responsible for the repair and maintenance of vital equipment such as life support systems, defibrillator units and breathing apparatus. Some BMETs also test, maintain and repair electronic communication systems, isolation room systems and equipment used in central supply. Entry-level electronic technician jobs in the medical industry usually mandate an associate's degree, and higher-level technicians who handle complex or delicate electronic units are often required to hold a bachelor's degree.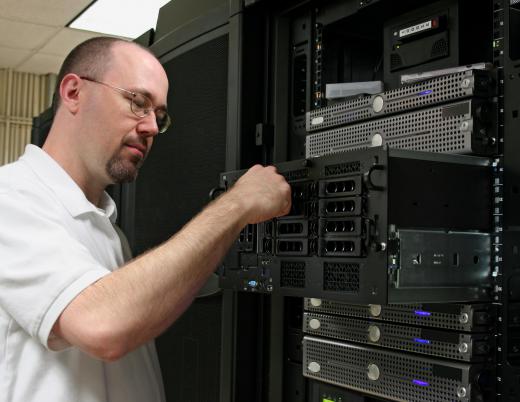 Technicians who are interested in transportation-based careers might find employment in three main industries: avionics, watercraft, and motor vehicles and trains. The watercraft industry includes a broad array of jobs maintaining delicate electrical systems and sonar on transportation forms not covered by avionics or motor vehicle technicians. Each of these types of jobs involve diagnostic and repair responsibilities for a wide variety of electronic systems such as communications, mobility and computerized components. Other electronic systems that might be involved include sound systems, visual systems, security systems and environmental controls. Electronic technicians in these fields generally are required to hold an educational certificate or an advanced degree, depending on the nature of the work and the level of responsibility.
AS FEATURED ON:
AS FEATURED ON:
By: diego cervo

Some electronic technicians specialize in computer maintenance.

By: Lisa F. Young

Some electronic technicians develop an area of expertise or special interest during hands-on training.

By: Amy Walters

Computer technicians might be asked to perform server installation, repair and maintenance.