What Are the Different Types of Secretaries?
In typical business settings, most office secretaries perform the same basic administrative duties. In certain types of offices, however, secretaries might specialize in a particular area and have unique responsibilities. Some examples include executive secretaries as well as secretaries who work in the legal, medical, and financial fields; these positions often require additional training or experience beyond performing standard administrative tasks. Virtual assistants, most of whom work remotely in a separate office or out of their homes, are another category of secretaries that have become common in the modern workplace.
Traditionally, an office secretary is the person responsible for handling the administrative work for an organization, such as an agency, a corporation or a school. He or she might, for instance, manage internal and external communications, schedule events and appointments, maintain databases or other record-keeping systems, and ensure that office activities run smoothly and efficiently. Secretaries are usually proficient with technology, operating phones, fax machines, computers, and other office equipment.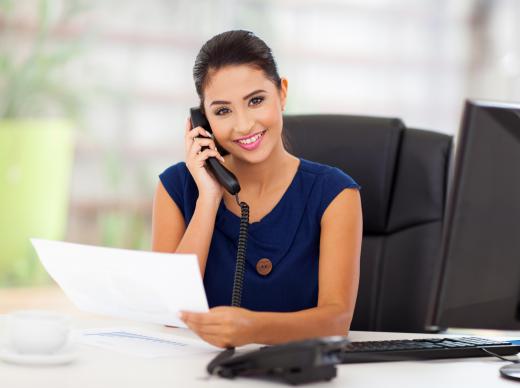 An executive secretary is often the assistant to the leader of a particular organization or of a department within a company. For example, a nonprofit director might have an executive secretary, who might then supervise the secretarial staff members who perform routine administrative tasks. His or her role often includes coordinating the workflow of the office and delegating clerical responsibilities to other employees.
Legal secretaries, typically supervised by an attorney or a paralegal, generally carry out administrative duties related to legal proceedings. Compared to other types of secretaries, their work might focus more heavily on research. Other daily responsibilities might include preparing legal documents and scheduling meetings with clients and other attorneys.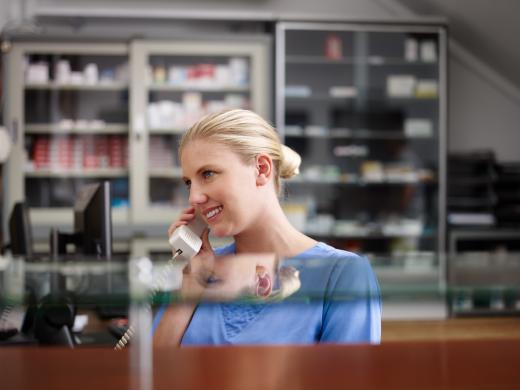 A medical secretary normally has specialized knowledge related to medicine or health insurance. He or she might work in a doctor's office, a clinic or a hospital, and frequently is responsible for scheduling appointments and maintaining patient records. The position usually requires some financial knowledge in order to carry out billing procedures. Like a legal secretary, a medical secretary might also perform research. Furthermore, he or she may be assigned to a specific medical professional, assisting him or her with writing reports and journal articles or preparing for conferences.
A financial secretary is a professional who often works for a church or other organization that requires careful tracking of incoming and outgoing funds. In some cases, the role of financial secretary is not a paid position, but rather a voluntary seat that someone fills on a board or related group of people. He or she normally tracks financial data and might be responsible for the actual handling of funds.
Virtual assistants are typically freelancers who work from home or somewhere other than a traditional office. They rely heavily on technology since most of their work is done by computer, fax, and telephone. Their particular areas of expertise can vary. Some act as personal assistants to their supervisors, scheduling engagements and performing other clerical duties. Others might specialize in certain areas such as finance, bookkeeping, or legal or medical transcription.
AS FEATURED ON:
AS FEATURED ON:
By: michaeljung

Office secretaries perform basic administrative duties.

By: mr.markin

A board secretary may make a record of all discussions that take place during a board meeting.

By: diego cervo

A unit secretary performs administrative services within a medical facility.

By: aleksandar kamasi

Arranging meetings is one aspect of most executive administrative assistant jobs.

By: emiliau

Legal secretaries may focus more heavily on research.

By: katarinagondova

Most secretaries have to have good typing skills.