What Are the Different Types of Sports Medicine Careers?
Students who are interested in medicine, exercise, or sports science may wish to pursue sports medicine careers. People employed in these fields may work with healthy athletes to optimize performance or with injured people who may or may not be athletes. Sports medicine also offers career options for students who are interested in helping athletes through nutrition or psychology. Although educational requirements may vary by nation, these positions often require at least a four-year college degree with a focus on sports physiology, and an advanced degree may also be needed.
Athletic trainers are certified and licensed health care professionals who often collaborate with physicians to prevent, diagnose, and treat acute and chronic injuries, particularly among physically-active populations such as athletes. They may specialize in evaluating injuries, providing first aid, applying injury-preventing devices, implementing rehabilitation programs, and planning initiatives to prevent illness and injuries.
Other sports medicine careers use sports rehabilitation to help those who are injured. These careers include physical therapy and chiropractic medicine. People in these careers may work with both athletes and non-athletes.
Physical therapists design exercise and stretching programs to help recovery as well as help patients perform these activities. Chiropractors who specialize in sports medicine careers may provide additional therapies along with standard chiropractic manipulations. The chiropractic services and physical therapy may be conducted in offices, schools, hospitals, or nursing homes.
Exercise physiologists are healthcare practitioners whose patients may have heart conditions or other ongoing disorders. They may design personal exercise programs for their patients. Exercise physiologists are often primarily interested in the cardiovascular system.
Nutrition is an important part of optimizing athletic performance. Students who are interested in both athletics and nutrition may find a career in sports nutrition to be ideal. A sports nutritionist can recommend types of foods, portion control, and timing of meals and snacks to help athletes perform their best and recover more quickly. Improved nutrition may also reduce the chance of a sports injury.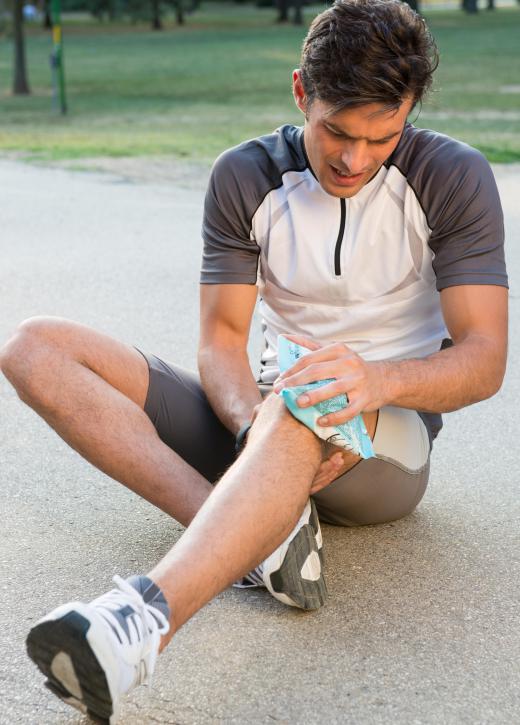 Whether professionals or amateurs, sports can be stressful for serious athletes. Along with the ability to handle stress, many sports require mental strength and confidence. Athletes may work with sports psychologists to enhance their abilities to handle stress and excel at their sport. The work of sports psychologists can be similar to traditional psychologists, but the sports psychologist's clients will be athletes. People in these sports medicine careers may also choose research positions rather than working with individual clients.
AS FEATURED ON:
AS FEATURED ON:
By: Stephen Coburn

Physical therapists work with injured athletes.

By: corepics

A sports psychologist will help athletes cope with the stress of competition.

By: Rido

Some orthopedists who specialize in sports-related injuries work at a comprehensive sports injury clinic.

By: John Johnson

Sports medicine physicians may work with local schools to make sure student athletes stay healthy.

By: Monkey Business

A physiotherapist can help athletes prevent sports injuries.