What does a Floor Supervisor do?
A floor supervisor manages employees in a retail establishment, factory, or other business and helps customers when needed. He or she may need to organize and maintain the inventory of the department, make sure that all equipment is working correctly, and answer any questions that employees or customers may have. Most supervisors begin their careers as salespeople, machine operators, or in other positions that have given them experience and prepared them for the responsibilities of managing others.
Job Description
The job of floor supervisor can be found in many fields, from retail to hospitality to production. The word "floor" can refer to the floor of a building, as in the case of a hotel housekeeping floor supervisor, or the area where work is being done, like a factory floor or a sales floor. Generally speaking, the supervisor directs the work of other, lower-level employees in a particular department or area. He or she may answer questions, solve problems, and make sure everything is done correctly.
Grocery and retail stores, for example, depend on knowledgeable floor supervisors to ensure that they are run efficiently. This person is typically responsible for making sure that the store is kept clean and price tags are accurate. He or she may direct employees to restock certain items and prepare store displays when necessary. A supervisor may also count cash drawers with cashiers before or after a shift to make sure they are consistent with records.
In factories and production facilities, the supervisor helps make sure that safety requirements are being followed. At the start of a shift, he or she may be required to turn on or set up any machinery and check to make sure that it is working correctly; at the end of the day, it may be this person's responsibility to make sure that all equipment is shut down. The floor supervisor may make small repairs on machines when needed, or arrange for larger repairs to be performed. He or she may train new employees. Floor supervisors also ensure that production schedules are met and only quality work is completed.
Other Responsibilities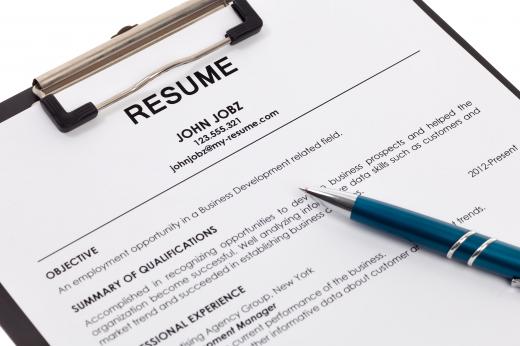 Many supervisors set employee schedules and analyze their performance. If an employee does not meet the company's standards, the supervisor may recommend additional training or report deficiencies to store executives; exceptional employees, on the other hand, may be given pay raises or promotions. Written tests for promotion and transfers are sometimes administered by a floor supervisor as well. This person is usually the first point of contact by employees who have concerns about other workers or company policies that require immediate attention.
A floor supervisor may also be responsible for hiring employees to work within the same department, although this may be handled by human resources or a department manager. He or she may review resumes and conduct interviews among competitive applicants. Other tasks, like ordering background checks and calling references before extending a job offer, may also be part of the job.
Supervisors often train new hires and teach classes on updated policies to existing employees. They may be required to develop the instruction curriculum themselves and measure compliance with new requirements.
When employees in a retail establishment are unable to provide customers with the help or answers they need, a supervisor typically steps in to resolve issues. He or she might assist a cashier with a return, direct a customer to a specific product, or take a special order for an item that is not in stock. Strong customer service and communication skills are often essential to this job.
Employment and Advancement
Because supervisors must be very familiar with how a department operates and the people who work within it, they are often promoted from inside the company. Experienced cashiers, salespeople, and other employees who display a strong work ethic and a willingness to learn may be able to advance to supervisory positions. A good attitude and a clear ability to get along with his or her coworkers can also help a person be promoted to this type of job.
Outside applicants to supervisor positions should emphasize any leadership positions and completed projects on their resume. Past experience managing other employees is often very valuable, so emphasizing any tasks that required the applicant to lead others — even outside of a management role — may be of benefit. Applicants may also want to include references who directly witnessed management-level performance.
With time and proven success, supervisors are often in a good position to advance to higher management positions. One way that a person can highlight his or her potential is to look for special projects and opportunities for extra work that demonstrate leadership abilities. Establishing a mentor relationship with a higher level manager can also show a supervisor's eagerness to learn and get better at the job.
Education
There are no set educational requirements to become a supervisor in most cases, and many people are able to advance to the position by displaying their skill in other jobs. Some employers prefer to hire professionals who have earned an associate's degree or higher in business, however. Accommodations are often made for people who show a natural talent for the job, especially those within the company who demonstrate their knowledge of the position and their eagerness to improve their skills.
AS FEATURED ON:
AS FEATURED ON:
By: Sergii Moscaliuk

A floor supervisor makes sure price tags are complete and accurate.

By: .shock

Many floor supervisors manage employees in factory and other industrial settings.

By: WavebreakmediaMicro

Floor supervisors make sure merchandise is displayed according to certain standards.

By: phasinphoto

Floor supervisors may be called on to review resumes and conduct interviews of job applicants.

By: uwimages

Supervisor often begin their careers performing the tasks they'll eventually supervise.