What Does a Forensic Criminologist Do?
A forensic criminologist plays an important role in understanding the behaviors of criminals and optimizing the criminal justice system. This career has a heavy emphasis on the psychological aspect of crime and determining the motivation behind crimes that are committed. While some entry level positions only require a bachelor's degree, it's ideal for a person to have a master's degree in criminal justice or a related field. Some common job duties of a forensic criminologist include performing research, assisting with investigations, identifying motives and evaluating the justice system.
In most cases, a forensic criminologist will spend much of his time performing research on criminal profiles. For example, he might research serial killers to determine information like common age, race, behaviors and habits. To obtain this information, he may look at former case studies, literature and online resources.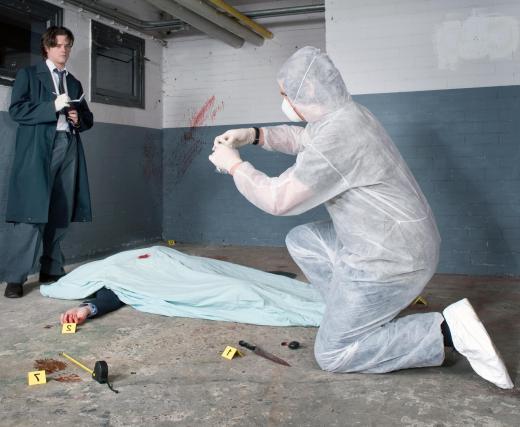 In turn, he will use this information to develop criminal profiles for current and future investigations. In some cases, a forensic criminologist will study a variety of criminal profiles. Other times, he may focus on a particular area of the population, such as juvenile delinquents.
Another part of this job revolves around assisting law enforcement officials with investigations. This could include visiting a crime scene to gather information on how and why the crime was committed and the possible relationship between perpetrator and victim. Unlike forensic scientists who examine physical evidence, a forensic criminologist spends his time observing a crime scene to come up with a criminal profile. In some cases, he will also visit an autopsy to investigate the specific nature of a victim's death and draw conclusions about who the perpetrator might be.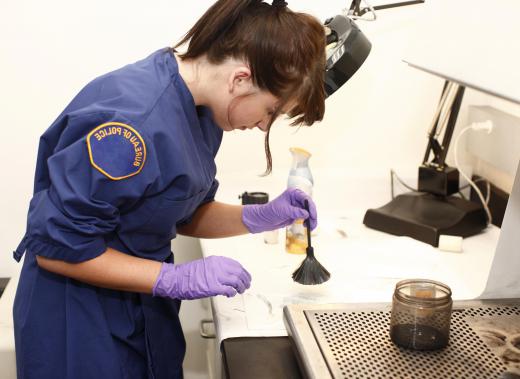 Along with this, these individuals are responsible for identifying the motives behind crimes. While evidence may seem circumstantial to normal law enforcement officials, a forensic criminologist will often see underlying details that can lead to finding a suspect. By implementing information from research and past cases, he will often be able to determine a specific motive for a crime. Once a clear motive has been established, it often expedites the process of solving a crime and apprehending the criminal.
In addition, a forensic criminologist will sometimes evaluate the justice system. For example, he might analyze the procedures and protocol of a facility such as a state detention center to determine how effective and efficient it is. Using his expertise, he may recommend improvements for establishing better inmate control and keeping staff and inmates safe.
AS FEATURED ON:
AS FEATURED ON:
By: corepics

Criminologists can be called to crime scenes to assist law enforcement.

By: Peter Kim

A forensic criminologist may be responsible for collecting fingerprints at a crime scene.

By: Paco Ayala

Forensic criminologists frequently visit autopsies to learn about the victim.