What Does a Marketing Manager Do?
A marketing manager's main job is usually to oversee a company's marketing department, as well as to influence the creativity and productivity of individual marketing teams. "Marketing" in this sense is usually understood to include traditional advertising and sales teams as well as public relations divisions. This sort of professional's main duty is to help promote the corporate image to customers, and to grow the customer base in the process. Successful marketing can help a business be profitable, while poor or weak strategies often end up costing money, at least when it comes to missed potential. People in these positions usually have to be creative thinkers who work well with others. Some training or experience working in marketing is usually also essential, since managers are usually considered senior-level employees. Getting this sort of job often takes a lot of time and expertise.
Oversight and Broad Leadership
One of the most important things a person in this position does is coordinate the efforts of various company departments. A lot of this will depend on the size of the business, of course, since smaller companies often have more condensed teams or divisions; in large settings, though, there are often entire staffs dedicated to things like sales, advertising, and public relations. These intersect in important ways and all deal on some broad level with how to approach customers, and the manager is often tasked with making sure that they are all pointed in the same direction and are working, if not together, then at least in ways that are harmonious.
Following from this, a marketing manager must be able to juggle various aspects of marketing and offer managerial support to employees in various marketing roles. He or she is often in charge of hiring and training marketing and sales staff, as well as administering job duties. Regularly holding meetings for leaders and staff and listening to grievances and problems usually comes in, too.
Developing Marketing Campaigns
Despite the business-oriented nature of the job, there also tends to be a lot of creativity involved. Managers are often responsible for coming up with strategies and tips that can help bring in customers, and they're often directly involved with conceiving and implementing marketing campaigns that will target a company's customer base. This can include print ads and television commercials as well as online marketing and social media presences.
Coming up with a good campaign typically requires an understanding of the company's customer base. Marketing managers are often in charge of conducting surveys and research to help companies better understand the needs of the customer, as well as helping a company fulfill those needs. He or she is also usually the final or one of the final approving voices on any suggestions made by the company's creative staff.
There may also be a bit of required creativity where public relations are concerned. Public relations deals with a company's reputation, and the manager must have a knack for making the company look good. Companies that deal with negative media exposure often use marketing managers to help them clean up their image, which can sometimes require re-branding or wildly new advertising strategies.
Financial Savvy
Depending on the corporation this job may also involve budgeting and accounting, at least where advertising and sales strategies are concerned. People in this position often manage the finances of one or more divisions, and may have to make decisions when it comes to cutting costs and allocating surpluses. Long-term planning and goal-setting is an important part of this in most cases.
Essential Skills
Creativity and analytical skills are two of the most important assets of people in this job. Marketing professionals must be able to analyze current trends and forecast needed marketing changes and inspire other leaders and employees to come up with creative and innovative ideas. There is also a lot of problem solving involved. The manager must determine how to outperform and outsmart competitors, and how to stay successful over the long term.
Training and Education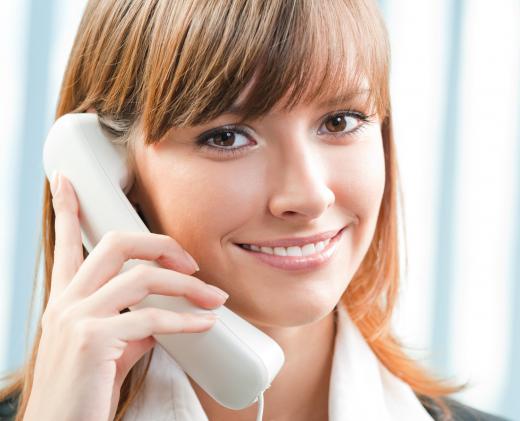 Most people break into the marketing field near the bottom, often by taking jobs as marketing assistants, interns, or associates. It's usually pretty difficult to get hired on as a manager without significant prior experience, since this position is usually considered "executive" or at least high-level. University training is almost always required as well, and graduate degrees are usually also an asset. A focus on business, marketing, or communication is often most helpful, but many companies will consider experience as well as educational focus.
Frequently Asked Questions
What is a marketing manager's main responsibility?
A marketing manager's main responsibility is to develop, carry out, and supervise an organization's overall marketing strategy. This entails creating marketing strategies, running campaigns, and managing the company's public relations initiatives. Also, marketing managers need to cultivate and maintain connections with important stakeholders while monitoring and assessing the success of their efforts.
What skills and knowledge do Marketing Managers need?
Marketing managers require a diverse set of abilities and knowledge to succeed. They include the ability to strategize, great communication and interpersonal skills, and analytical and problem-solving talents. The organization's goods and services must also be thoroughly known to marketing managers, along with the target market and current market trends. They must also be able to use data to guide their decisions and have a working knowledge of social media and digital marketing platforms.
What kind of employment prospects should a marketing manager expect?
According to the Bureau of Labor Statistics, there will be a 5% growth rate in employment for marketing managers between 2019 and 2029. The increasing reliance on digital marketing and the demand for businesses to manage their marketing campaigns well are the causes of this rise. Also, there are more career prospects for marketing managers as a result of the development of new technologies and the rising use of social media and digital marketing tools.
What is a marketing manager's typical annual salary?
The organization, location, and industry all affect the marketing manager's typical pay. The Bureau of Labor Statistics reports that the median annual salary for marketing managers was $134,290 in 2020. Yet, wages might vary from $60,000 to $200,000 or more, depending on the person's expertise and credentials.
What is the typical career path for a Marketing Manager?
A marketing assistant or coordinator role is a common beginning point on the professional path for a marketing manager. From there, one can advance to a more senior marketing manager or analyst role. With experience and the required credentials, one can rise to a higher-level job, such as Director of Marketing or Chief Marketing Officer. There are jobs available in public relations, digital marketing, and advertising found on the professional path of a marketing manager.
AS FEATURED ON:
AS FEATURED ON:
By: razihusin

A marketing manager may be in charge of product demonstrations.

By: razihusin

Managers must create and direct public relations activities that often involve managing the media and customer base.

By: adisa

Marketing managers come up with different ways to promot new products.

By: gemphotography

Marketing managers utilize social media to connect with customers.

By: matka_Wariatka

Marketing managers may determine which publications to put advertisements in.

By: bloomua

Marketing managers may craft text advertisements to send to frequent customers.

By: milanmarkovic78

A marketing manager may regularly meet with copywriters, designers and other staff.

By: vgstudio

Marketing managers may cold call businesses looking for new ways to promote their clients.