What is a Marketing Specialist?
A marketing specialist is a person who helps a company manage promotions, design advertisements, and build strategies for attracting and retaining customers. In most cases, saying that someone is a "marketing specialist" means that he or she has formal training and expertise in business or brand advertisement, but doesn't specify what this person does on a day-to-day basis. Some are marketing managers or executives who direct teams and create campaigns, while others are more junior-level analysts who watch buying trends or study consumer purchasing power. There are many different jobs that these specialists can do, and a lot depends on setting, training, and individual interest.
Marketing as a Field
Marketing is a very important part of nearly every business, from major international companies to small family-owned shops. Getting people interested in buying goods or services is often as important — if not more important — than designing and delivering those things in the first place, and this is where specialists devote their attention. Companies hire people with marketing expertise to design, revamp, or re-launch initiatives to increase customer satisfaction and boost sales.
Much of the work is driven by the industry and the company at issue. Someone who works for a software company may be primarily involved in researching what computer users want in a new product, for instance, while a person hired by a small-town bakery might be more concerned with ad placement in local papers and getting the word out about deals, promotions, or specials. These jobs may have little in common aside from their title, though their motivation is largely the same. Nearly everyone in this field is looking for ways to improve the public's opinion about a certain brand or product and to make advertising more efficient and effective.
Creating a Marketing Plan
Companies typically structure their advertising and consumer outreach activities around a centralized plan that takes things like budget, timing, and specific sales numbers into account. Marketing specialists are usually the people who write these plans in the first place, and they are almost always also the ones who update them and enforce them as time goes by. Some plans are focused on tangible goals, like getting products placed in television shows or seeking celebrity endorsements, while others are much more general, concerned with things like helping a company retain a competitive edge. Mapping out both the end goals and the processes needed to get there can help companies stay on track, which in turn makes them more likely to succeed.
The Importance of Coordination and Teamwork
Most specialists start by studying their company's plan, then coordinating specific marketing efforts accordingly. This typically involves supervising and mentoring members of a marketing team and writing reports and regular status updates. Making sales pitches and designing ad campaigns is often the most visible part of the job, but research and team analysis is also important.
Managerial Roles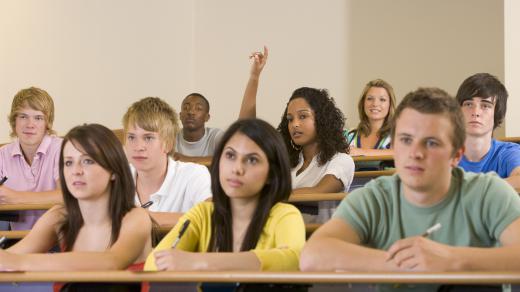 Companies may hire these specialists to manage entire marketing departments, too. This sort of job is typically considered somewhat elite, as many companies have only one or two marketing managers, and these people usually have a lot of responsibility when it comes to overseeing and directing different advertising strategies. In many companies, these are executive positions, which means that the people who hold them have responsibilities not just to their immediate bosses and teams, but also to shareholders and members of the public.
Digital and Online Considerations
One of the most defining things about marketing specialists is their flexibility. Success in this job usually requires a solid understanding of the "ideal" customer or client, as well as a sense of how to reach out to people in the target demographic. Print media, television commercials, and radio spots have traditionally been the stock and trade of marketing departments around the world. These techniques are still very important, but as the online world has become more profitable, Internet-based advertising has, in many cases, taken on a life of its own. Some companies, particularly those that are smaller, fold online advertising and web management into the job descriptions of their ordinary marketing teams. Others have entire social media and Internet-based marketing divisions headed up by people with particular expertise in digital sales.
This sort of marketing is usually focused on helping a company both establish and maintain an online presence. Web pages and sponsored ads are part of this, but so are more interactive features like social media profiles and messaging interfaces. Marketing specialists within these sectors spend a lot of time researching how people want to interact with the company through the Internet, and they may also come up with more streamlined ways to answer e-mail and provide mobile and web-based customer service.
Work Settings
Most marketing specialists work for specific companies as members of their full-time staff, but not all do. Some people choose to work as consultants, advising business leaders on a case-by-case basis. This sort of job can allow an individual to be very independent, and it often allows him or her to pick and choose specific projects. Others work for marketing firms, providing services to a range of different businesses as needed. Public relations and ad agencies often hire people with marketing backgrounds to provide services and work as parts of these teams.
Getting the Job
People hoping to find work in the marketing sector usually start with a university degree in business, advertising, or sales. A lot depends on the particular employer, but a bachelor's degree is required in most cases. Many of the most successful marketing specialists also hold master's degrees, usually in business administration or advertising. It is sometimes the case that experience can make up for a lack of more formal training, at least at the entry level. A lot can be learned on the job in lower-rung positions, though getting in the door without training is often somewhat difficult.
An understanding of basic business principles, creativity when it comes to new ideas and campaigns, and an ability to work with people and pitch new ideas successfully are all core job requirements, whether they were taught in a classroom or picked up in the office. Some basic math skills, particularly with respect to statistics, are also important. For many marketing professionals, the work is as much about coming up with new ideas as it is about analyzing existing trends and making numerical predictions about what the future holds in terms of sales figures.
AS FEATURED ON:
AS FEATURED ON:
By: endostock

Marketing specialists guide companies in managing promotions and retaining customers.

By: razihusin

Marketing specialists coordinate events where companies can showcase their products to customers.

By: unpict

Marketing specialists might be hired by an aspiring model to gain publicity.

By: adisa

Marketing specialists come up with different ways to promote new products.

By: Monkey Business

A degree in advertising, sales or business offers a good educational foundation for a marketing specialist job.

By: design56

Marketing specialists might find new ways to get samples of their products into the field.