What does a Model Booker do?
A model booker works with models to help them get jobs and ensure they get where they are supposed to be at the right time. Essentially, this person acts as a major player in a model's career, scheduling appointments with those who may want to hire him and helping ensure that the model arrives when he is expected. Often, a person in this job advocates for the models in his charge and negotiates fees as well. He may also advise models on career success and help to find solutions to a model's concerns and complaints.
Often, booking models is a full-time job. A booker may be responsible for simultaneously booking and handling models who are on jobs or who are available to do gigs in the area as well as those who are on location. This is typically how he earns his money, and many earn commissions on their bookings. This can be very profitable when individuals are able to book high-fee jobs for their models.
Once a model booker secures a gig for a model, it is typically his responsibility to give the model the right information for getting to the job and carefully schedule the model's other jobs to avoid them overlapping. This may seem simple, but it's an area in which it's very important to avoid mistakes. Essentially, a person who makes too many mistakes in this department may be viewed as a liability by the modeling agency, the model, and the clients that book with him.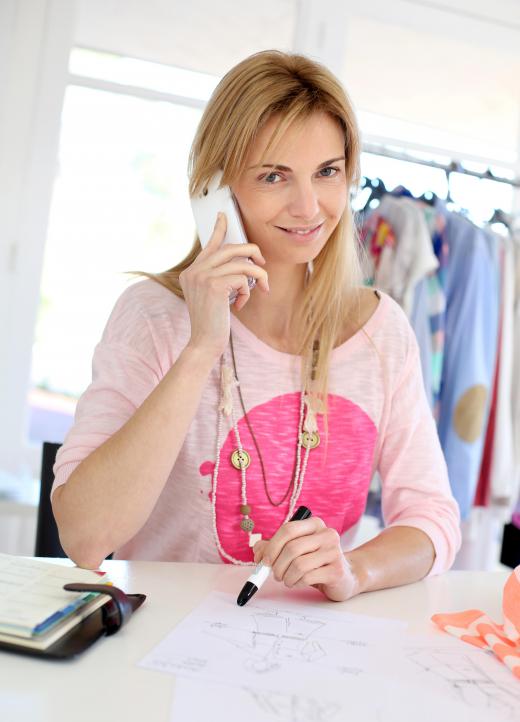 This professional may also scout new models. If he discovers a person who seems to have the looks, personality, and willingness to work hard, he may help with getting him started in his career. This may involve arranging test photo shoots and adding the best of the photos to the budding model's portfolio. He may then send the model out on calls to help him land his first gig.
A person who wants to become a model booker may not need any special training to get started. Some people may seek education in a fashion-related major, but this is not usually required. Interest in fashion is usually considered a must, however. Generally, a person who wants to work in this field should be well organized, detail oriented, and capable of juggling many things at one time. It's helpful for a person interested in this industry to understand how the behind-the-scenes model industry works; self-motivation and selling ability is critical as well.
Modeling agencies often offer at least some training, but those with contacts and experience in the industry may be more likely to get this job. For example, agencies may view candidates who have contacts in the design, photography, or styling world more favorably. Some in this field start out as interns or assistants for other modeling bookers and eventually work their way into this job.
AS FEATURED ON:
AS FEATURED ON:
By: konradbak

Fashion model in a blue dress.

By: goodluz

A model booker will schedule appointments for models.

By: lithian

A model.

By: Max

Model in a black dress.

By: Nejron Photo

A male model.

By: Berna Şafoğlu

A model booker could book a model to be featured in a magazine.

By: WavebreakmediaMicro

A model booker might help a model assemble a good portfolio.