What does a Party Promoter do?
A party promoter is an entertainment professional who specializes in getting visitors to an event, club, or party. Sometimes a highly lucrative job, being a party promoter is essentially a sales and marketing job, with all the frustration and elation of handling potential customers. There are many ways a party promoter can choose to work, but most involve a great sense of the local nightlife and a charismatic ability to convince people where their night should lead.
If a party venue, such as a dance club, bar, or live music club, is looking to increase their customer numbers, they may hire a party promoter to do so. Using advertising techniques such as flyers, announcements, and Internet posts, the party promoter attempts to draw the largest crowd possible to the event. Usually, a party promoter will be paid at least partially based on the amount of people who attend the event, although some charge a flat fee as well.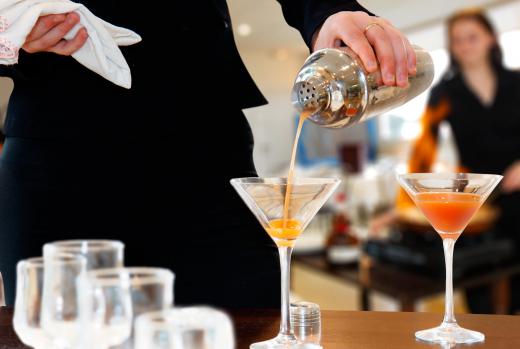 There are many different ways a promoter can attempt to make an event a success. Some go to similar events in the days prior to the party, handing out flyers that give details of the upcoming party. Others use social networking websites to build a following and give details of the next great party. A party promoter can also find customers for an event by spending time in the nightlife scene himself or herself; by making friends with party-going people, a promoter can open up new avenues of clientele.
It is important for a promoter to maintain healthy professional relationships with the club owners or management. Since many promoters sign on to promote a weekly or monthly event, good business skills are often necessary to keep an ongoing relationship positive and lead to even more jobs. Although a party promoter may get a reputation as a hard-core party-goer, successful promoters know how to be professional business people as well.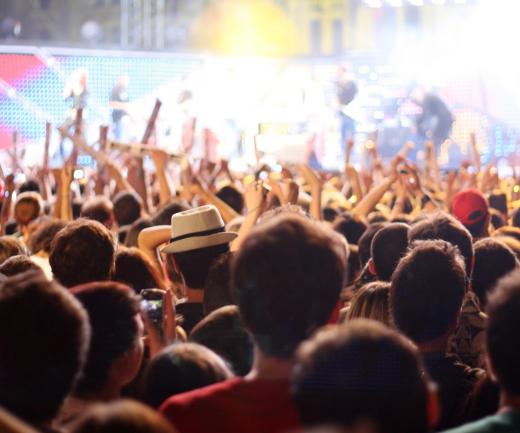 Other details important for a party promoter include the size of the club and the type of crowd desired. These vital pieces of information help determine the scope and size of the promotion campaign. If a venue has only 100 seats or spaces, getting 90 people there may qualify as a success. If a space has 1000 spaces, 90 people will qualify as a massive failure. The type of crowd desired can also be a major factor in determining where and how to promote an event, since a party geared toward beer and a college rock band will draw a different crowd than improv jazz and martini events.
AS FEATURED ON:
AS FEATURED ON:
By: Lulu Berlu

A party promoter should know what kind of crowd to attract for, say, an improv jazz and martini event.

By: drx

A party promoter wants to assemble the largest crowd possible.

By: Moreno Novello

If a party venue, such as a dance club, bar, or live music club, is looking to increase their customer numbers, they may hire a party promoter.

By: pressmaster

Party promoters try to create a fun atmosphere for attendees.

By: nikkytok

Party promoters might plan different events depending on the makeup of guests.

By: Aleksey Kondratyuk

Party promoters are in charge of securing food for an event.

By: donfiore

Party promoters may help with the selection of drinks for the event.