What Does a Regional Marketing Director Do?
A regional marketing director is responsible for a company's market development in a particular geographical region. His job is to form a strategic plan for an area that fits within the company's overall goals and objectives. He supervises the marketing directors, associates and assistants that are assigned to his region and operates in tandem with other regional marketing directors who are in charge of different geographical areas. The regional directors are typically the highest operational position in the marketing department and report directly to the vice president of marketing or similar chief executive.
Marketing departments of large companies look for strategic ways to promote products to diverse markets. Instead of treating the company's sales area as one homogeneous entity, many companies break the total area into smaller sections. This enables the company to better manage its operations and segments the market along a meaningful criteria that allows the company to narrow its advertising message. These smaller sections are typically based on geography.
Geographical segmentation can be local, national or international. For example, a multinational corporation might define its regions as North America, Europe and Southeast Asia. A corporation that operates only in the US might define its regions by groupings of states, such as northeast, central and northwestern. Likewise, a US corporation that operates only in the state of New York might define its regions as the upstate region and the New York City region.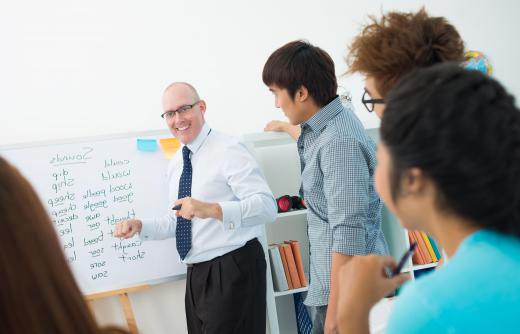 Companies assign a regional marketing director to head each region. The director is generally responsible for devising and implementing a plan to develop the market in that area. That plan has to fit within the broader context of the company's overall strategic marketing plan. All of the marketing personnel who are assigned to that region work under the regional marketing director and report up to him through the chain of command. In many ways, the regional marketing effort operates like a marketing department within a marketing department.
The regional marketing director is expected to be an expect regarding the needs of his area. He is responsible for developing new strategic initiatives that will increase the company's market share and initiating partnerships that will help the area reach its objectives. Regional directors are evaluated based on the success of their areas and the area's success relative to other regions.
On a daily basis, a regional marketing director conducts meetings, evaluates staff, manages a budget and plans and directs marketing, advertising and promotional efforts for the company and its products. He also participates in company-wide meetings, representing the interests of his area in matters that affect the entire company. He also typically has structural authority over his people, hiring and firing staff as needed.
AS FEATURED ON:
AS FEATURED ON:
By: Ekler

A multinational corporation might define Europe as one of its marketing regions.

By: DragonImages

A regional marketing director is responsible for devising and implementing a plan to develop the market in a specific area.

By: goodluz

A marketing director supervises associates, and assistants that are assigned to his or her region.