What does a Sports Journalist do?
A sports journalist is a person who writes exclusively or primarily about sports. A sports journalist may write about one particular game, or may write about sports and games in general. A sports journalist may work for a television station, a newspaper, a magazine, a website, or in other related jobs.
Most sports journalists have a background in journalism, although this is not always the case. This background in journalism can take the form of a degree in journalism or a related field. It can also take the form of practical writing experience.
All journalists, including those who write about sports, are expected to have a fundamental understanding of grammar rules. Most journalists are also expected to comply with the rules set forth in a specific style manual. In other words, they must write in AP (Associated Press) style, or in some other style if so required.
Journalists who elect to write about sports often have an athletic background too, even if this background is as simple as playing sports at the college or semi-professional level. Many sports journalists, however, have no athletic background other than an avid interest in the game. This is acceptable in most situations as long as the writer is a good journalist, and has an in-depth understanding of, and passion for, the field of sports.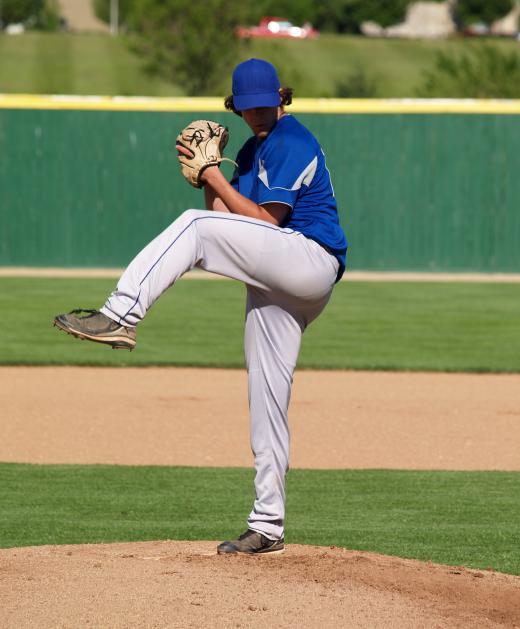 A sports journalist can cover all different subjects within the sports arena. Some sports journalists cover one particular sport, such as specializing in football, baseball or basketball. These journalists may write about games and players. They can also analyze and report on important events within the sport, such as the behavior of a particular team or player, or the results of a draft.
Sports journalists often have to travel a great deal in order to attend games. They must have good people skills, as they typically have to interview and interact with sports players and/or game officials. They also must be excellent writers, and able to write in an engaging style about sports. Becoming a sports journalist is often very competitive, as there is a lot of demand for jobs.
A sports journalist must be able to make the subject of the sport come alive for his reader. He must describe games and events in such a manner that the reader is both entertained and informed. In this way, a sports journalist is like any other journalist.
Sports journalists may work for a local or national paper, writing columns and news about sports. Some sports journalists are on television, reporting the daily sports news or analyzing and commenting on sports on a local or national level (such as the sports journalists and commentators on shows such as Pardon the Interruption on ESPN). Other sports journalists work for a magazine such as Sports Illustrated.
AS FEATURED ON:
AS FEATURED ON:
Sports journalists may cover rugby games.

By: cfarmer

A sports journalist might just cover baseball, or he could be assigned to all of the sports at a particular level.

By: Richard Kane

A sports journalist might give a detailed report about a football game.

By: WavebreakmediaMicro

Aspiring journalists may gain experience working at a radio station.

By: gstockstudio

A degree in journalism can help an individual become a sports journalist.

By: fovivafoto

Sports journalists might take photos during events.

By: fotorf

Sports journalists cover major auto racing events.

By: O.M.

Sports journalists should avoid picking favorite teams which could create bias.

By: Monkey Business

Some sports journalists are on TV, analyzing games and events.