What does an Order Processor do?
An order processor, also called an order clerk, accepts orders for his employer and processes them. This generally means recording the products or services a customer has ordered; recording shipping and billing information; and submitting the information to a database or sending it on to the next department for fulfillment. In many cases, an order processor accepts and processes orders he receives by phone. This is not always the case, however, and a person with this title may also take orders in person, via the mail, and even via the Internet. Sometimes a person with this title may also handle customer complaints, or at least forward them on to customer service.
Order processors are typically charged with taking orders from people who want to buy a company's products or services. An individual with this job may take the information the customer provides, such as item quantities; shipping and billing information; and payment type, and enter it into a computer database. He may calculate the total cost of the items or services the customer wishes to purchase as well as any taxes and shipping costs. He may then enter this information into the company's order processing system and provide the customer with a receipt. When orders are processed by phone, he may provide a customer with verbal confirmation of the amount that is owed and send a receipt via e-mail.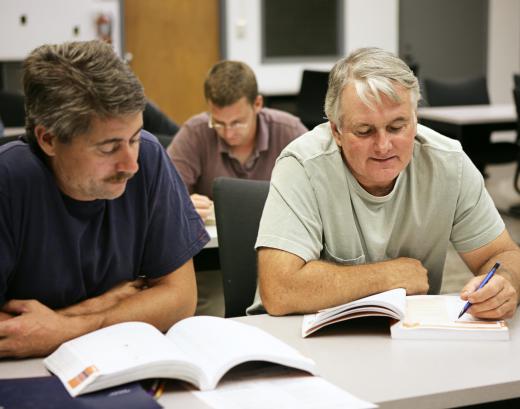 Once an order processor completes an order, it usually moves on to the next stage of processing. To this end, an order processor may send the order on to the next person or department in the order fulfillment chain. In some cases, however, orders may be stored in a database to be retrieved and fulfilled based on the company's unique order processing schedule.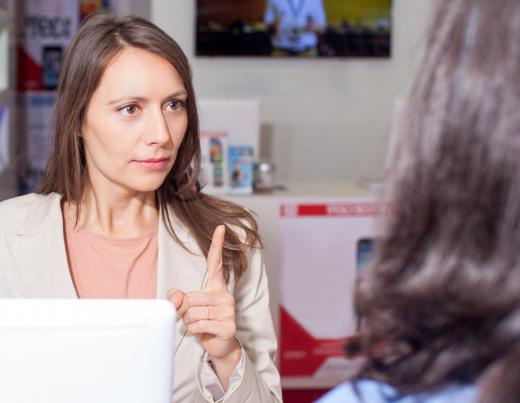 Many order processors take orders by phone. Some order processors may, however, take orders from customers in person. Sometimes they may even collect orders sent through the mail or via the Internet and process them without contact with the customer.
There are no specific educational requirements a person must meet to become an order processor. Many employers do, however, prefer those who have earned high school or general education development (GED) diplomas. Candidates for this job are typically expected to have computer skills, and data entry and customer service experience may give a person an advantage over other applicants. In most cases, new hires for this position receive on-the-job training.
AS FEATURED ON:
AS FEATURED ON:
By: Lisa F. Young

Earning a GED may help an individual secure a job as an order processor.

By: Adam Gregor

An order processor who works in a retail setting may handle complaints.