A cashier's job description includes totaling the cost of merchandise purchased, taking payment for the items, making change, and giving receipts. If applicable, cashiers must also be able to calculate the value of coupons, sales, and special promotions in relation to the customer's total bill. For establishments that sell alcohol or cigarettes, a cashier clerk must remember to request identification in order to comply with laws that prohibit the sale of these items to underage persons. Depending upon the establishment, cashier clerks may be required to assist with tasks such as completing inventory, returning unwanted merchandise to shelves, or counting money at the end of a shift.
At one point, it was common for cashiers to use a pen and paper or an adding machine to do their jobs. Today, computerized bar codes and scanners make it much quicker to total a customer's order. Unfortunately, this does not mean the cashier's job description has gotten easier. Cashiers must be able to troubleshoot common technical errors with their equipment, memorize codes to perform certain operations within the system, and have a general idea of whether or not the scanned price for an item is actually the correct amount.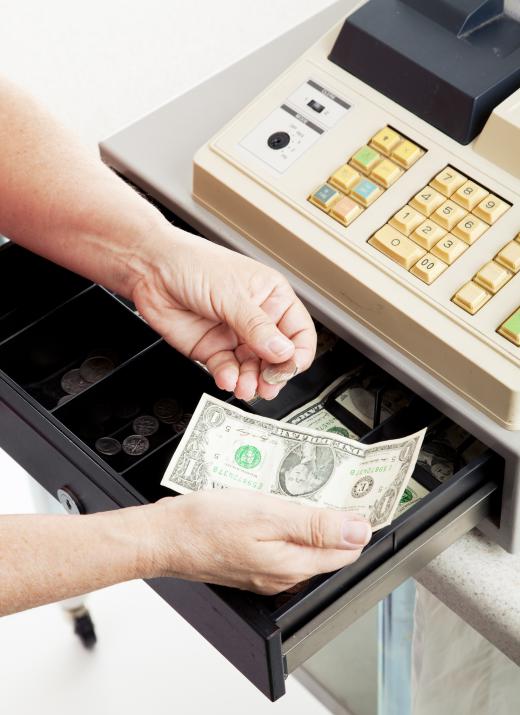 Cashier clerk jobs are available in a wide variety of establishments. Fast food restaurants are large employers of cashier clerks, as are discount stores, movie theaters, and gas stations. The working environment in these establishments can be very fast-paced, however. For a less stressful job opportunity, you may want to seek out cashier clerk jobs at specialty boutiques or smaller family-owned businesses.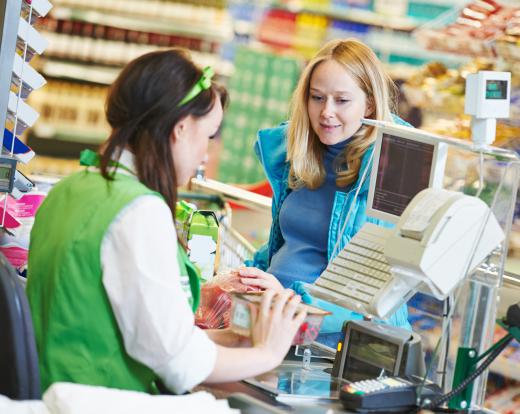 While cashier clerk jobs are generally plentiful and many places will hire people with no previous experience, these jobs tend to be part-time and rather low paying. However, cashier careers can often lead to better opportunities. Many companies try to promote qualified cashiers to positions as supervisors or store managers. The customer service skills and strong work ethic one needs to be successful as a cashier clerk will translate well to a variety of other job opportunities.
Many people have concerns that stores implementing self checkout lanes are reducing available job opportunities for people who wish to be a cashier clerk. However, it should be noted that most stores must still employ people to maintain the self checkout lanes and provide assistance to customers who are having difficulty working the scanning equipment. Also, as long as the elderly, disabled, and shoppers with small children prefer to have someone else check out their merchandise, cashier positions are unlikely to ever completely disappear.
AS FEATURED ON:
AS FEATURED ON:
By: Lisa F. Young

A cashier clerk may complete inventory and do other tasks in addition to completing sales for customers.

By: Kadmy

Cashier clerks often calculate the value of any sales or bonuses a retail store has in addition to handling cash transactions.

By: gcpics

A cashier clerk must request identification prior to selling cigarettes to a customer.

By: Robert Kneschke

A cashier clerk who demonstrates good interpersonal skills may be promoted to a customer service position.

By: Robert Kneschke

Cashier clerks may have to double check prices of items.